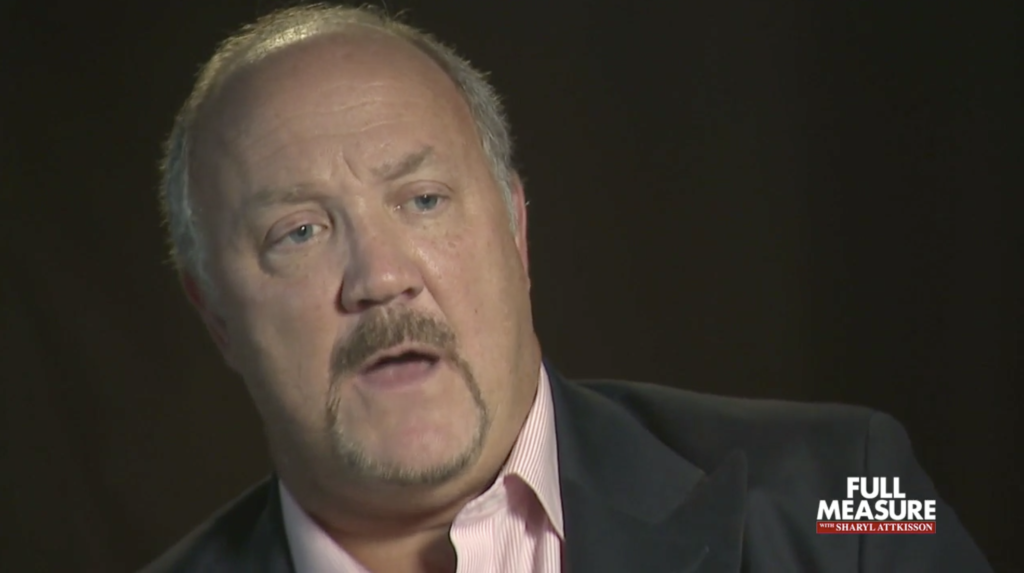 The following is a transcript of a report from "Full Measure with Sharyl Attkisson." Watch the video by clicking the link at the end of the page.
Now we're going to catch up with a man who may be one of the world's most intriguing whistleblowers, he's definitely one of the richest. He's Brad Birkenfeld, the one-time Swiss banker who turned evidence against U.S. tax evaders only to find the U.S. Justice Department targeting him. Today, his Unfinished business.
Sharyl: Brad Birkenfeld was a manager at Switzerland's largest bank, UBS.
Brad Birkenfeld: I managed offshore money for wealthy clients. Minimum account size was a million dollars and the sky was the limit.
Sharyl: In 2007, Birkenfeld became one of the first bankers ever to break open legendary Swiss bank secrecy. Exposing one of the longest and largest tax frauds in the world: 19,000 illegal offshore accounts with $20 billion in assets managed through the UBS American desk.
Birkenfeld: What we would do is we would set up accounts for Americans in Geneva or Zurich where they had a numbered account and they wouldn't pay any capital gains tax, no income tax, no inheritance tax, and Swiss bank secrecy allowed no one to look at that account. Government, ex-wives, tax authorities, business partners, whatever.
Sharyl: What part of that was illegal?
Birkenfeld: Well, for Americans, having undeclared accounts was illegal. You have to declare all your worldwide income.
Sharyl: When Birkenfeld decided to blow the whistle to the U.S. Justice Department in 2007, he says he was shocked by the reception he got.
Sharyl: When you went to the Department of Justice, they treated you like the criminal.
Birkenfeld: They did. They were very hostile. The moment I walked in there, they said I'm not a whistleblower, I'm a tipster. The hostility was so great, I asked my attorneys why am I even here? This is a waste of time. And the fact that they kept berating me and belittling me. And it's all clear now why. Because they were so incompetent to uncover the largest tax fraud that was going on underneath their nose for decades.
Sharyl: Birkenfeld says he also suspects the hostility had something to do with UBS's powerful connections among both Democrats and Republicans. The Justice Department used the information Birkenfeld provided as a whistleblower to prosecute him. He served two and a half years in prison while most of the tax evaders he exposed got off scot-free. In 2009, then-Secretary of State Hillary Clinton negotiated a government settlement with UBS. The bank agreed to pay $780 million—about a billion less than Birkenfeld claims UBS made in profit from the illegal accounts. And they agreed to turn over names of just 4,700 of the 19-thousand tax evaders. Nobody explained who got to decide which names to turn over and which to keep secret.
Birkenfeld: Is it the church bingo parlor where you put your hand in the bowl and pull out numbers? I mean, who selected these names? Was it Hillary Clinton? was it the State Department? Was it UBS? And why only 4700?
Sharyl: Do we know the names of the 4700 publicly?
Birkenfeld: We do not, and we've never seen a third-party forensic accounting of those 4700 names. You pay your taxes, I'm sure your audience pays their taxes, why should these millionaires and billionaires get away with it?
Sharyl: We wanted to ask the Department of Justice, but they declined our interview request. They also declined to produce the names of the 4,700 tax evaders or explain who decided which names could be kept secret.
Sharyl: Now, Birkenfeld is naming some of the high-profile alleged account holders. In a federal lawsuit, he accuses two of them of trying to interfere with publication of a book he wrote about the whole scandal: Lucifer's Banker. Actor Kevin Costner and Leonard Lauder, son of cosmetics magnate Estee Lauder.
Sharyl: Hasn't Kevin Costner denied that he had the offshore account that you've said?
Birkenfeld: Mr. Lauder and Mr. Costner have both denied it. But we fully expect them to say that. That's fine. They have every right to do that. That's why I filed a lawsuit, to get to the facts. I'm very much looking forward to discovery and depositions in this case.
Sharyl: Birkenfeld removed Lauder and Costner from his book but is now suing both over the dispute. Costner and Lauder, through their attorneys, acknowledge threatening Birkenfeld with legal action if he didn't remove them from his book, but only because they say the claims were "false and defamatory" and "fabricated." In legal filings, Costner's attorneys write: "In an apparent gambit to raise his own profile and continue to seek his 'fifteen minutes of fame,' Birkenfeld has repeatedly spread outrageous and malicious lies... Mr. Costner never had any UBS Swiss account, or any offshore accounts whatsoever." Lauder's attorneys state that any of his Swiss bank accounts "were properly reported to the U.S. and Swiss authorities" and "a major U.S. accounting firm" reported, "all required U.S. and foreign income tax filings and foreign bank account reports in a timely manner." While that court fight continues, Birkenfeld says he's on a new mission to expose the government for targeting him and allegedly going easy on the bad guys.
Birkenfeld: It was the largest bank in the world that I exposed, now I'm exposing the largest government in the world, the Department of Justice, for their corruption. So I think you have a little bit of cover-up, but you also have incompetence as well at the DOJ.
Sharyl: He's able to keep up his fight thanks to something he did while serving his time in prison.
Sharyl: While you were there, you also applied for a whistleblower award because you had exposed this alleged fraud or hiding of money.
Birkenfeld: That is correct.
Sharyl: So, explain that. How was the money recovered?
Birkenfeld: The whistleblowing law for the IRS is quite clear. You get 15 to 30% of anything that's recovered due to your exposing facts. But in essence, out of 400 million, I got 26%, which is $104 million, which, after taxes, $75 million and change.
Sharyl: It was the largest whistleblower award in history. And it's given Birkenfeld the luxury of all the time and money in the world to spend on his new goal.
Birkenfeld: I don't need the money. I don't need any attention. This is about showing the American people why does it take an individual to hold our government accountable? That's really the question here. And if you don't do it, then we have a lawless society. What's the sense of having laws if you don't enforce them?
Clinton and the State Department declined comment for our original report. Clinton had publicly defended the deal she negotiated with UBS by saying the Swiss helped the US on many difficult diplomatic fronts.
http://fullmeasure.news/news/one-on-one-interviews/unfinished-business-the-whistleblower