Amid multiple allegations of FBI and prosecutorial misconduct, an appeals panel dismisses the case against former Trump adviser Lt. Gen. Michael Flynn.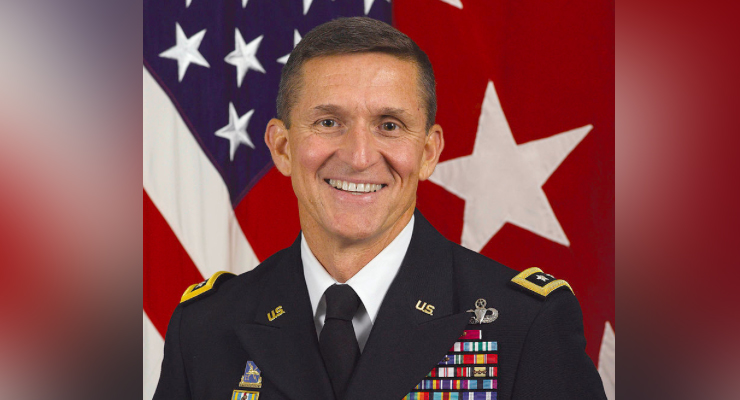 The Washington D.C. Circuit Court of Appeals has stopped a district court judge's efforts to keep alive the case against former Trump adviser Lt. Gen. Michael Flynn.
The panel of judges determined that the district court judge, Emmet Sullivan, had overstepped his authority in refusing to accept the Justice Department's decision to drop the case. With no viable prosecution left, Sullivan had taken the unusual and controversial step of naming an outside attorney to argue against dismissing the case against Flynn.
In this case, the district court's actions will result in specific harms to the exercise of the Executive Branch's exclusive prosecutorial power. If evidence comes to light calling into question the integrity or purpose of an underlying criminal investigation, the Executive Branch must have the authority to decide that further prosecution is not in the interest of justice.

Judge Neomi Rao, Washington D.C. Circuit Court of Appeals, June 24, 2020
A series of government blunders and controversies ultimately marred attempts to imprison Flynn, Trump's national security adviser in early 2017.
Documents kept hidden for several years were released in recent weeks after Trump's Acting Director of National Intelligence Richard Grenell finally declassified them. Among other things, they reveal FBI officials discussed whether to set up Flynn and coerce him into some sort of lie so that he could be removed from his position or prosecuted.
Following that internal deliberation, FBI agents went to the White House and struck up a conversation with Flynn about his talks with Russian officials during the transition between Trump's election and his inauguration.
Then FBI-Director James Comey later bragged that he went around official channels in sending the agents to the White House.
The conversation between the FBI agents and Flynn would become pivotal in the resulting case against Flynn. The FBI explicitly told Flynn he was not under investigation at the time, which was untrue. When Flynn asked the FBI if he needed counsel, the agency told him he did not. The FBI changed and then destroyed an original report about the discussions. Agents originally said they didn't believe Flynn had told a lie, and the FBI planned to drop its investigation.
However, documents show that anti-Trump FBI official Andrew McCabe, then FBI Deputy Director, was instrumental in keeping the case against Flynn alive.
Although the FBI said it was investigating Flynn for improper contacts with Russia as part of the since-debunked Russian collusion investigation, he was never charged with any crime related to Russia collusion. The Special Counsel who led that probe said no U.S. citizen colluded with Russia.
Instead, prosecutors charged Flynn with lying to FBI agents about the content of his conversations with Russia's ambassador. The conversations themselves were not the subject of any criminal allegations or charges.
During the time period when the FBI was contemplating accusations against Flynn, some of his conversations with foreign officials as part of the Trump transition were being secretly monitored by the Obama administration.
Documents released within the past few weeks reveal that multiple Obama officials "unmasked" or asked to see Flynn's name in transcripts of such conversations in late 2016 and early 2017, although the names of U.S. citizens captured in surveillance of foreign officials are supposed to be strictly protected for constitutional and privacy reasons.
Somebody then improperly leaked Flynn's name and related information to the media, and it was widely reported in the press as part of a campaign to link Trump to Russia collusion.
Flynn ultimately plead guilty to lying to FBI agents, and agreed to cooperate in the larger investigation about Russia collusion. In exchange, he was promised no prison time. Since then his attorney, Sidney Powell, has alleged in court documents that Flynn was never guilty but was coerced by prosecutors who threatened to go after Flynn's son if he refused to plead guilty.
Flynn hired Powell to help him reverse his guilty plea after the Justice Department went back on its promise of no prison time. The agency claimed Flynn had not kept his bargain to fully cooperate in the Russia probe-- even though no U.S. citizen was ultimately found to have engaged in any collusion.
Meantime, the Inspector General released multiple findings of egregious FBI misconduct in the Russia probe.
Additionally, Powell and Flynn have argued, prosecutors illegally withheld "exculpatory" information from Flynn for years. Exculpatory information is that which tends to support the suspect's innocence.
Under the direction of Attorney General William Barr in May, the Justice Department finally said it no longer had confidence in its case against Flynn. The agency also said that the original FBI interview with Flynn was "without any legitimate investigative basis," and moved to drop the case.
The frail and shifting justifications for its ongoing probe of Mr. Flynn, as well as the irregular procedure that preceded his interview, suggests that the FBI was eager to interview Mr. Flynn irrespective of any underlying investigation

The Justice Dept. in deciding to drop case against Flynn
That's when Judge Sullivan intervened. Instead of granting the dismissal, he took the unusual step of appointing a third party to argue against Flynn and keep the case going.
Although two of three appeals court judges voted against Sullivan and moved to drop the case against Flynn today, one judge, Robert Wilkins, disagreed with the decision.
Flynn and Trump critics say dropping the case against Flynn is a politically-motivated action.
There are multiple investigations underway looking into the alleged misconduct of FBI and Justice Department officials in the case of Flynn and the Russia collusion investigation.