Here are some interesting graphics and stats from Rasmussen Reports.
According to the polling company: Now that Gallup has quit the field, Rasmussen Reports is the only nationally recognized public opinion firm that still tracks President Trump's job approval ratings on a daily basis.
This graphic compares Obama and Trump approval at relative, similar time periods. (Obama: blue line. Trump: green line.)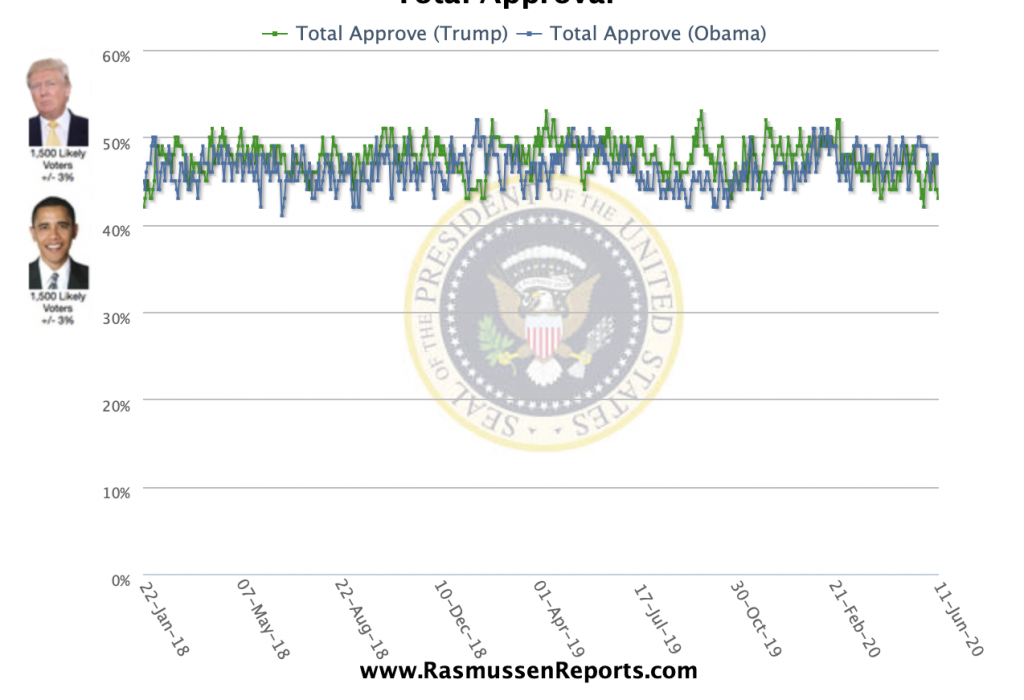 This graphic shows President Trump's disapprove/approve were best around the January 2020 time frame just before the coronavirus outbreak in the U.S.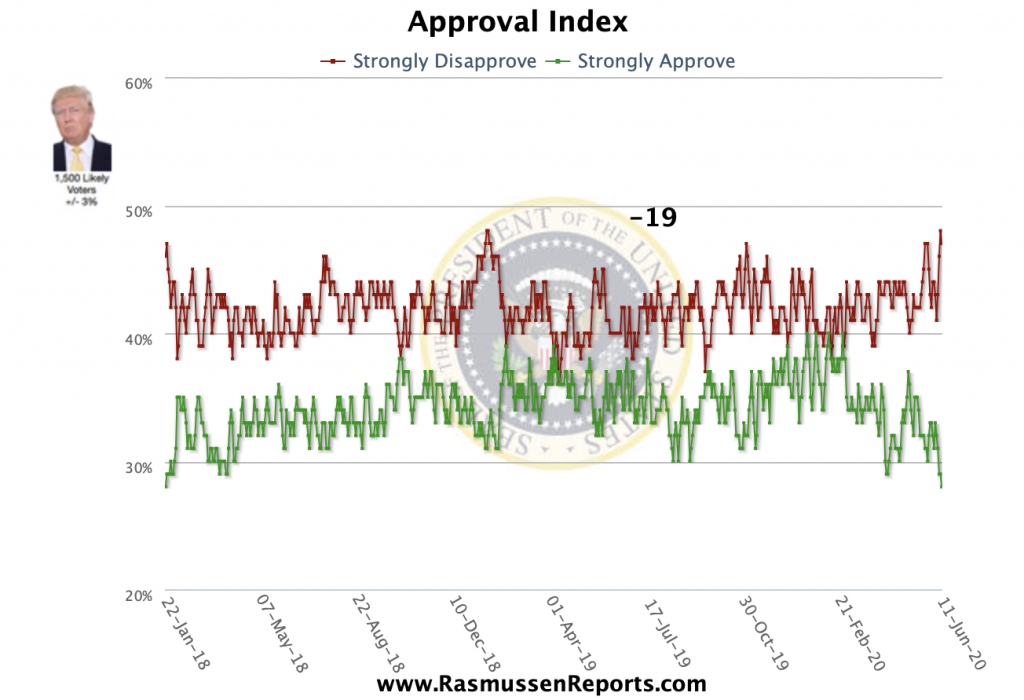 More explanation and interactive graphics at the link below:
https://www.rasmussenreports.com/public_content/politics/trump_administration/prez_track_jun11