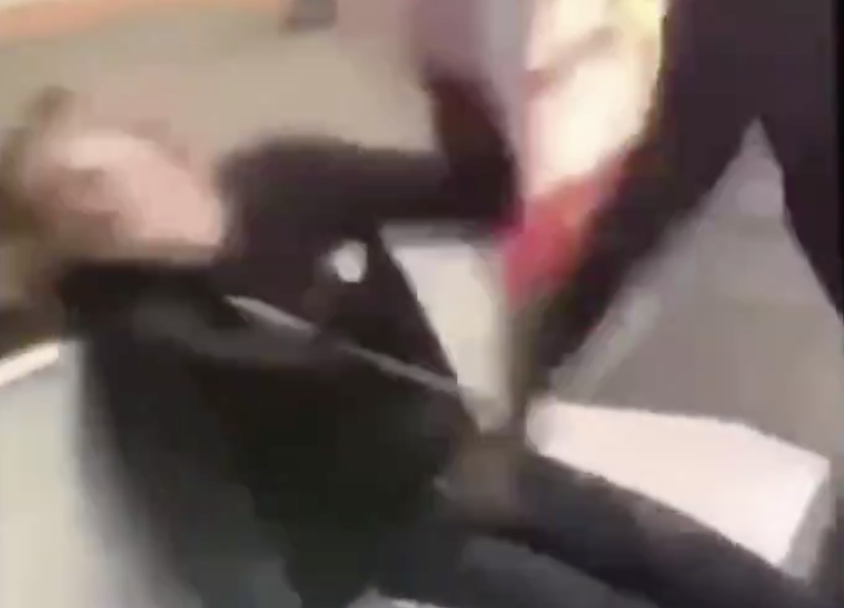 The following is a news analysis
Alert: some of the video images may be disturbing
Racial tensions and violence continue to escalate amid the discussion and media coverage of numerous incidents.
Some of the events did not lead to violence but garnered national attention.
There was the New York woman who was videotaped calling the police to complain of an African-American man she claimed was threatening her and her dog. She repeatedly mentioned the man's race.
The black man was a bird watcher having a dispute with the woman because she had unleashed her dog in an area of the park that required leashes.
There was the African-American Georgia legislator who falsely claimed in a tearful Facebook video that a white shopper (who says he's actually Cuban) had told her to "go back" where she came from. Many in the media blamed President Trump's rhetoric. In fact, the legislator, Rep. Erica Thomas, later acknowledged that she was the one who told the man to "go back."
And most people recall the Jussie Smollett fiasco, in which the black actor falsely claimed white Trump supporters had attacked him and put a noose around his neck.
There have been true, violent cases as well.
In 2017, four African-Americans tortured a disabled white youth.
In 2018, a white man allegedly attempted to enter a black church before killing two African-Americans in a supermarket in Kentucky.
In 2019, a white supremacist drove a car into a group of protesters in Virginia, killing a young woman and injuring dozens of people.
Also in 2019, a 16-year old white girl allegedly plotted to attack a mostly black church in Georgia.
These are just a few of the cases that have made headlines in recent years.
There has also been a string of incidents involving white police officers being accused of brutality and racism against black suspects: most recently, the death of George Floyd, an African-American suspect, surrounding an encounter with a white police officer in Minneapolis; and the death of a black suspect in Atlanta shot by police after resisting arrest and fleeing.
In both of these incidents, the police officers have been charged with crimes.
All of this has stoked organized protests and riots internationally. Some are calling to abolish the police. Others say systemic racism needs to be erased. Rioters are defacing and destroying statues of historic American figures that they associate with racism.
And there has been an apparent uptick in alleged black-on-white racial attacks in the wake of it all, as well as attacks on police officers.
Leaders in the U.S. within both political parties, as well as leaders around the world, have a tall order in figuring out how to de-escalate the tensions and resolve the issues.
Below are widely circulated videos of some of the alleged racial encounters. As always, it is not possible to draw firm conclusions from videos. But it seems clear that racial tensions are only heightening.