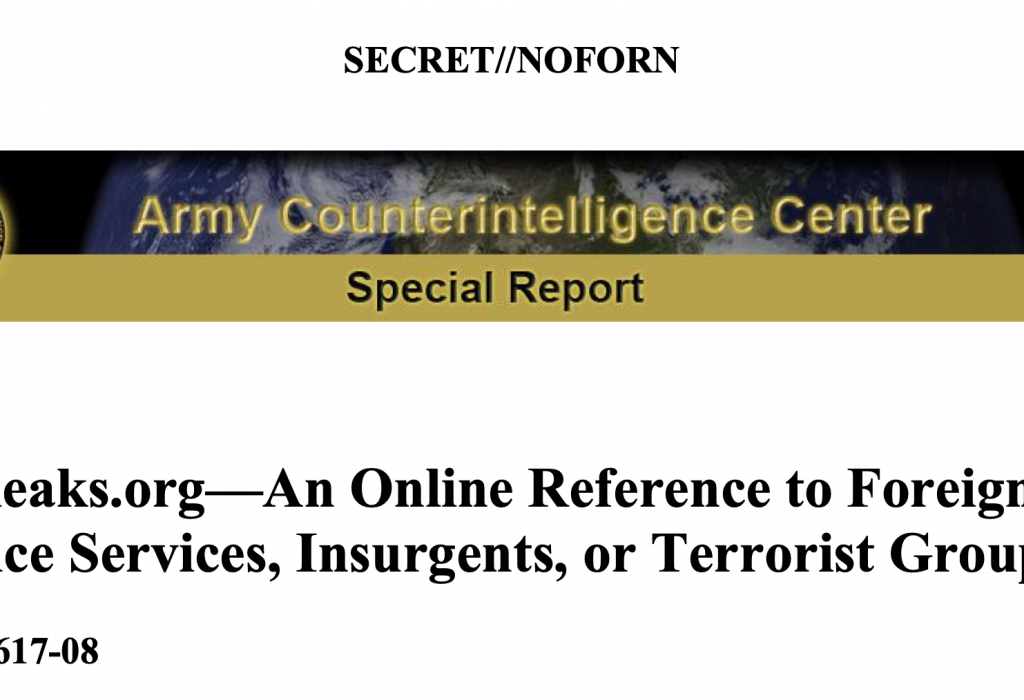 In this document, recently posted by WikiLeaks, the Army Counterintelligence Center (ACIC) makes the case for why it says WikiLeaks is a threat to national security.
Web sites such as Wikileaks.org have trust as their most important center of gravity by protecting the anonymity and identity of the insider, leaker, or whistleblower. Successful identification, prosecution, termination of employment, and exposure of persons leaking the information by the governments and businesses affected by information posted to Wikileaks.org would damage and potentially destroy this center of gravity and deter others from taking similar actions.

Army Counterintelligence Center, 2008
Read the document by clicking the link below:
https://file.wikileaks.org/file/us-intel-wikileaks.pdf
Fight improper government surveillance. Support Attkisson v. DOJ and FBI over the government computer intrusions of Attkisson's work while she was a CBS News investigative correspondent. Visit the Attkisson Fourth Amendment Litigation Fund. Click here.