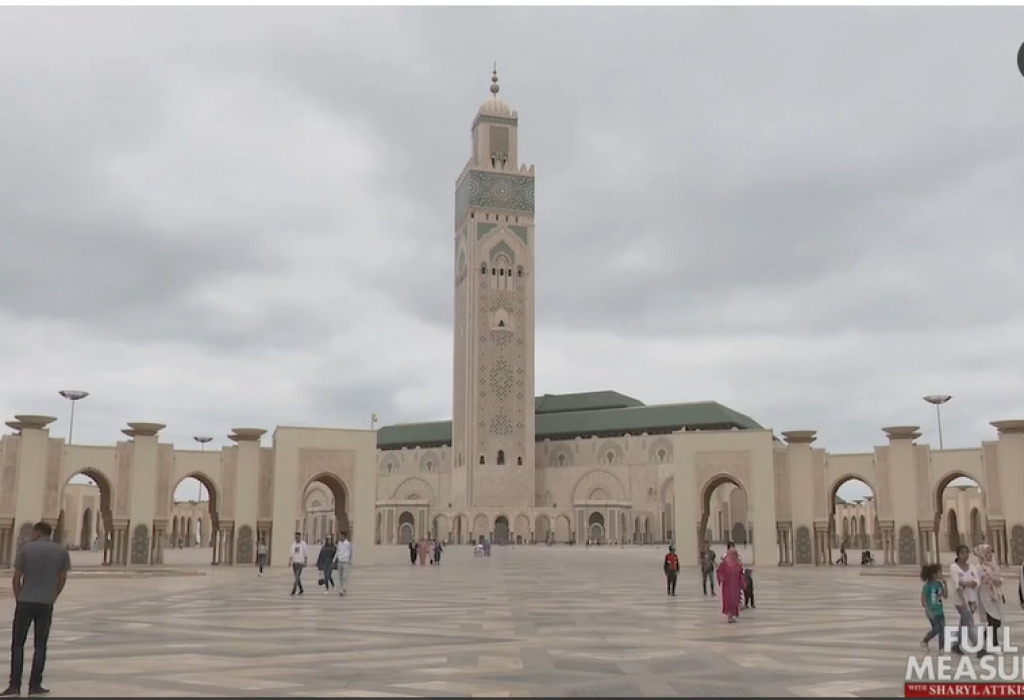 (Original air date: October 13, 2019)
The following is a transcript of a report from "Full Measure with Sharyl Attkisson." Watch the video by clicking the link at the end of the page.
Finally today, on a recent work trip to Morocco Scott Thuman took time out to experience the famous, ancient city of Casablanca where there's a lot to see and taste.
With two millennia of history and mystery to boast of, Morocco carries an allure that most countries can't. From ancient and picturesque waterfalls to it's maze like medinas that practically beg you to wander until you're lost. Which we realized happens pretty easily. Exploring on our own is captivating, but to really understand this cultural destination best to have a local at your side.
Mounia has been around the world but calls Casablanca home and admits this is what draws many people to morocco.
We chose to bypass the famous Rick's Cafe and head instead to the old medina, to what I really wanted: food.
So, what are we having, what is this?
Mounia: This is a Moroccan soup.
Scott: Okay. What is it called?
Mounia: Harira.
Scott: Hedida.
Mounia: Harira.
Scott: Yeah?
Mounia: So, we can taste it.
Scott: Yeah. It's got really good flavor, spices, a little bit thick, it definitely feels like something you'd be eating in a place like Morocco because it's, it reflects the art, the culture, and the creativity, and the tradition. You can tell it's like something that's been around for a million years, it's great. Not this particular bowl - that would be bad.
And with each Moroccan meal, what seems like the national drink: breathtakingly hot sweet mint tea.
How many teas does the average Moroccan drink a day?
Mounia: Oh my god, depends, depends. Maybe ten.
Scott: Ten.
Mounia: Maybe five. Depends on the person.
Scott: Alright well let's make this number one of ten.
Mounia: Another thing, in Morocco, we can eat in all the plates.
Scott: You may order something but you're saying it's not just for you?
Mounia: No, it's not just for me, it's for all the people.
Scott: You take from everyone's plate.
Mounia: Yeah.
Scott: Well don't take this, I like this. These are mine okay. Let's make these mine. You can have this and that. And that's it!
Mounia: Okay. Are you sure
Scott: It's not very friendly of me. No no no we'll share. You've been a gracious host, we can share.
This isn't all about casablanca cuisine, inside the walls of the medina you live, shop.
It is a sometimes mind-boggling & eye opening mix of old and new in Morocco. Where you can be in Marakech's market of snake charmers or take a train that's faster than anything in America to one of the most stunning sunset beaches you'll ever come across.
http://fullmeasure.news/news/politics/a-night-in-casablanca