As expected, YouTube has censored a popular video documentary containing interviews from two whistleblowers making detailed allegations about government plots to spy on and blackmail U.S. political figures and other Americans.
The video had been viewed by more than a million people before YouTube claimed it violated its "hate speech" policy.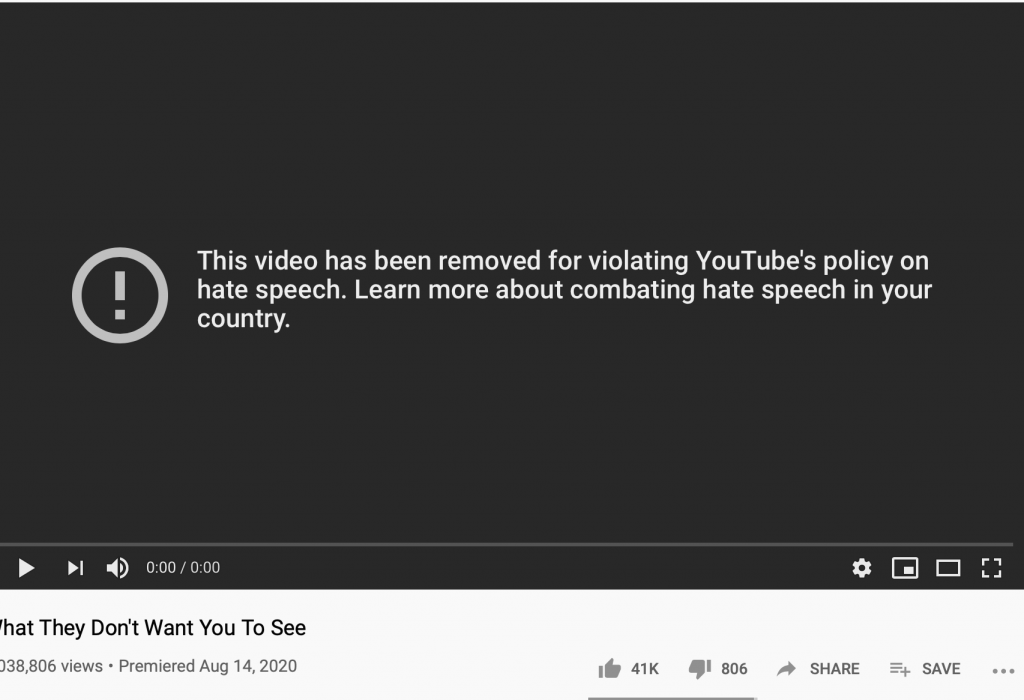 According to the documentary, posted on August 14, a number government intelligence and defense contractors comprise a web of government-connected data collection systems and use the systems for illicit purposes.
Here is an as-yet non-censored link to the video entitled: "What They Don't Want You Too See."
https://www.bitchute.com/video/CoDQcCBEyAF5/
Separately, a video was recently posted on social media showing the reporter in the video getting arrested as the documentary was making its internet debut. When asked why she was being arrested, it appears as though someone off camera told the reporter the reason was "burglary."