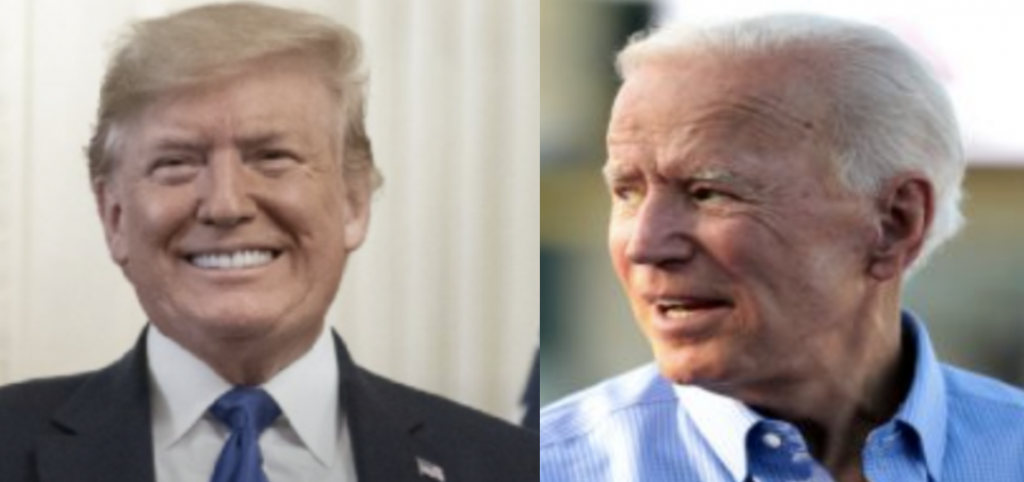 Let's start by saying some of "the polls" don't have a great track record as a predictor of who would become President of the United States in 2016. One of the biggest problems was how information from polls was sometimes cherrypicked and reported on the news. We've generally learned a lesson: Consume polls with a grain of salt. 
That includes the information in this post.
With that in mind, it's still interesting to look at some figures tracked by RealClearPolitics.
President Trump appears to lag in most every category and battleground state. But there's a recent shift in trending. Joe Biden is now behind where Hillary Clinton scored on two key measures— and Clinton, as we know, lost.
First: The national polling average. 
Biden is up 6.4 points over Trump in the national polling average on August 8— a healthy lead.
But Clinton was besting Trump by a bigger margin, 7.4 points, on August 8, 2016.
That puts Trump ahead of his place in 2016 by one percentage point, and on the positive side of his 2016 comparison for the first time since May 17.
Second: Favorability.
Biden has a 12.4% favorability advantage over Trump as of August 8— a big number.
But Clinton had an even bigger advantage over Trump on August 8, 2016: 17.7%.
That means Trump's favorability deficit is 5.3 percentage points better than it was at the same time in 2016.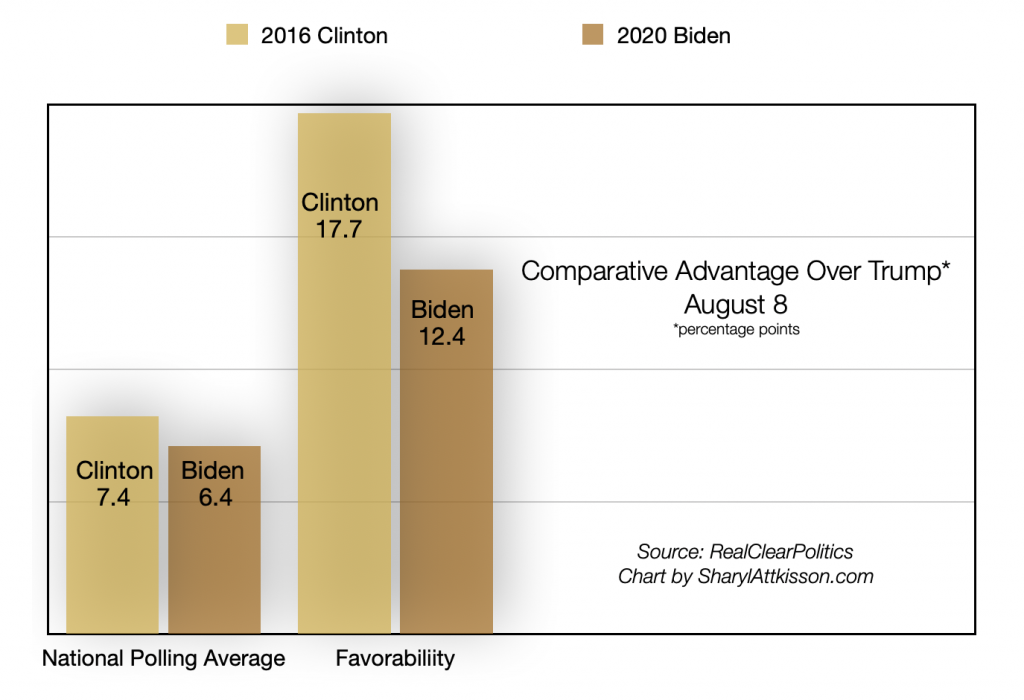 It's still a long way between August 8 and November 3. And, as we have seen— anything can happen one way or the other!