Sean Hannity joins other endorsers from left, right and center in endorsing Sharyl Attkisson's new book: "SLANTED: How the news media taught us to love censorship and hate journalism."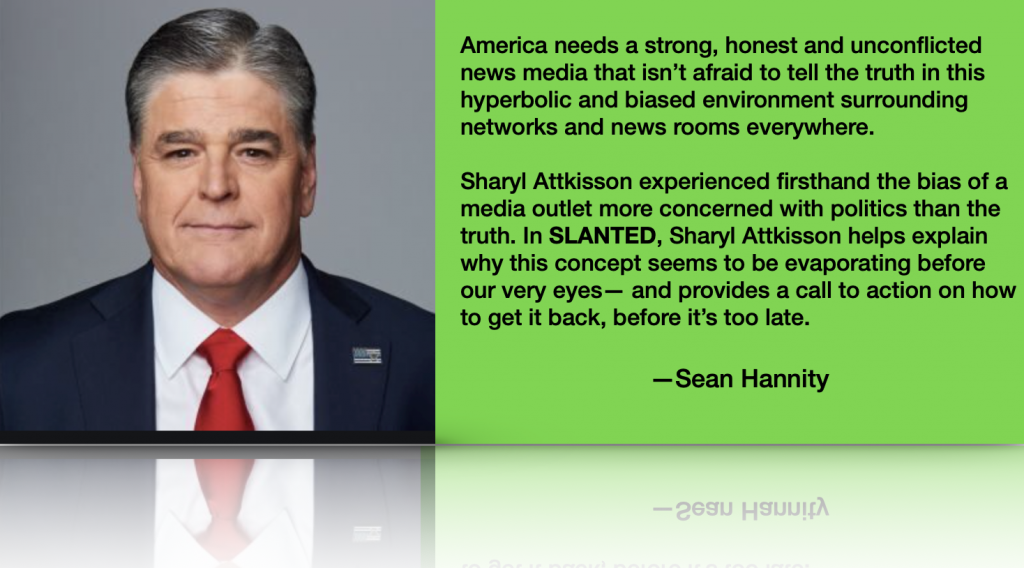 Preorder "Slanted," and request free signed bookplate (sticker) here!

Order a signed copy of SLANTED: HOW THE NEWS MEDIA TAUGHT US TO LOVE CENSORSHIP AND HATE JOURNALISM by clicking here.