A new Trafalger poll of likely voters in the battleground state of Florida shows President Trump pulling ahead of Joe Biden by nearly three percentage points.
Trafalger shows Trump at 48.7% and Biden not far behind at 45.6%.
The poll was taken Sept. 1 through Sept. 3.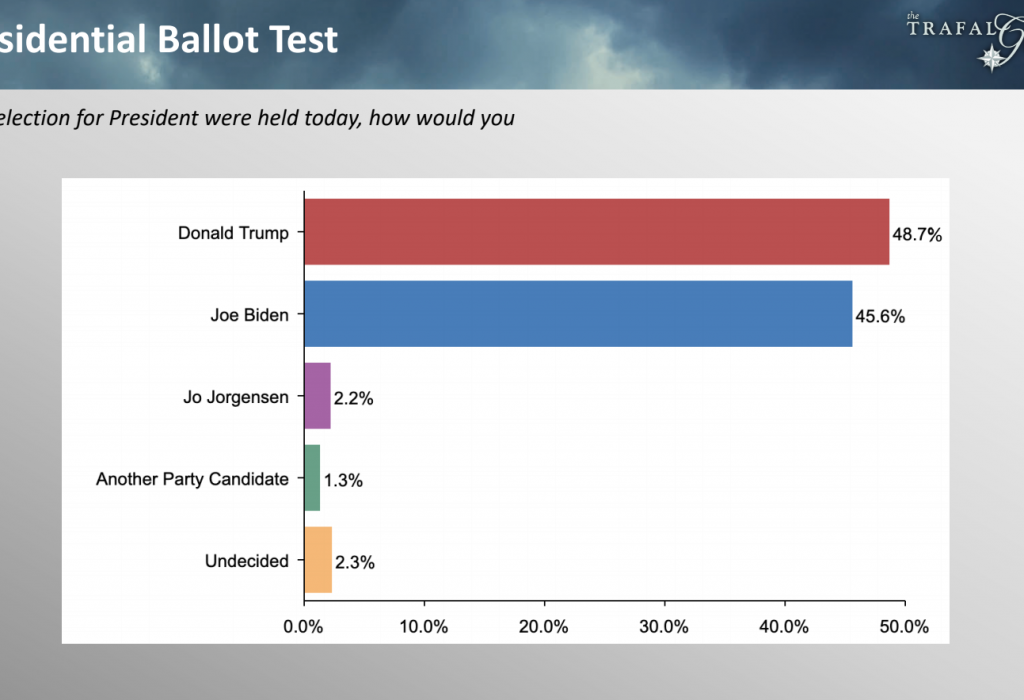 It's the first Florida poll in recent times showing Trump in the lead. Biden still holds aa 1.8% advantage in the RealClearPolitics average in Florida.
Read more here:
https://drive.google.com/file/d/1sO8P6BXoAAgz-FIHh44bxwVg_8rP43AQ/view