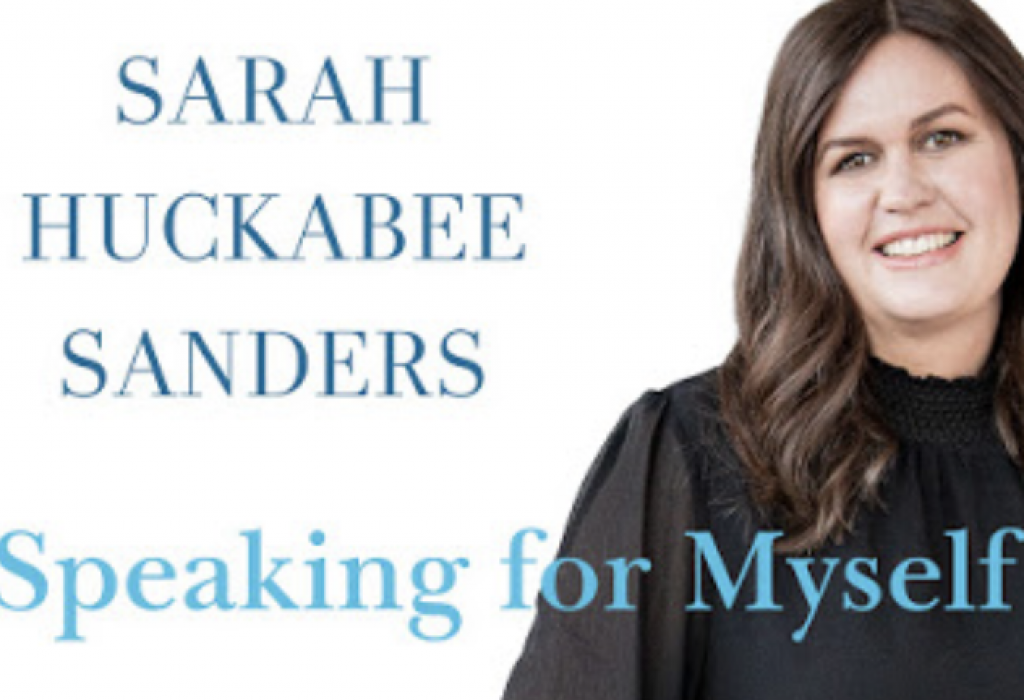 A brief excerpt from the new book by former Trump Spokesman Sarah Huckabee Sanders: "Speaking for Myself"
December 2018. Trump has made a surprise visit to American troops in Iraq for Christmas. It's just days after he's announced US forces would withdraw from Syria. We pick up the story there ...
But as President Trump addressed US troops at Al Asad, thousands of ISIS terrorists still held territory deep inside Syria, refusing to surrender.
The president entered a tent where two large eight-foot tables were pushed together to create a meeting space. At the table were some of the top American military officials leading the fight against ISIS. President Trump took a seat at the head of the table. The first lady and Bolton joined him. Scavino, Miller, Walsh, Grisham, Luna and I stood next to the table and listened as a decisive moment in the battle against ISIS and the future of America's role in the Middle East unfolded.After introductions, the president got straight to the point: "What do you need to win?"
None of the military leaders at the table pushed back on the president's decision to pull troops out of Syria; instead, they recommended using troops from Iraq to complete the mission.
Major General J. Daniel Caine said, "This base is closer to what's left of ISIS than our base in Syria. We can finish off the caliphate easier and faster from here."The president, anxious to bring our brave men and women home, asked, "How long will it take?""A matter of weeks."Stunned, the president asked, "Then why haven't we done it yet?"
"Mr. President, those are not our orders from our commanding officer."
"They are now!"

-- Sarah Huckabee Sanders, Speaking for Myself, released September 9, 2020.