In a video said to be recorded in Rochester, NY, Black Lives Matter protesters carrying BLM flags and chanting "Black Lives Matters" can be seen rioting and vandalizing at least one restaurant.
It's unclear in the video, posted on Twitter Friday night, why the mob targeted the business or businesses. At one point, some protesters seem to be chanting, "If you don't give us our shit, We shut this down!"
There is no sign of law enforcement protecting residents or property as tables and chairs are thrown or overturned, glass is broken, and diners are chased away from their meals.
One protester is heard saying, "We're shutting the party down!" as she orders white diners to leave the restaurant. She also yells, "There's no need to run, nobody is going to touch you, calm down!" as glass is heard breaking and rioters swarm the area.
After one person in the crowd hurls a chair, another protester yells, "Don't throw shit!"
Later in the video, two rioters approach a table of six young, white diners, break the plates and glasses on their table and order "Get out of here." The diners leave.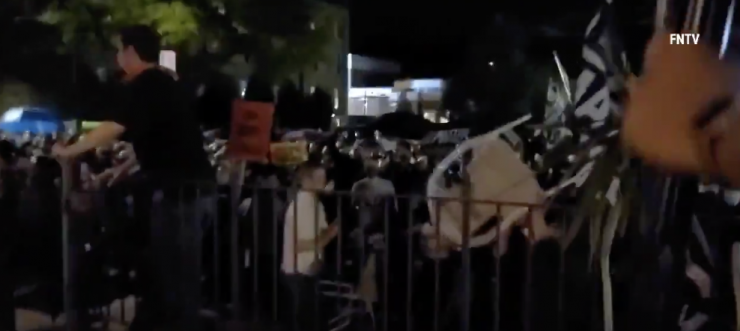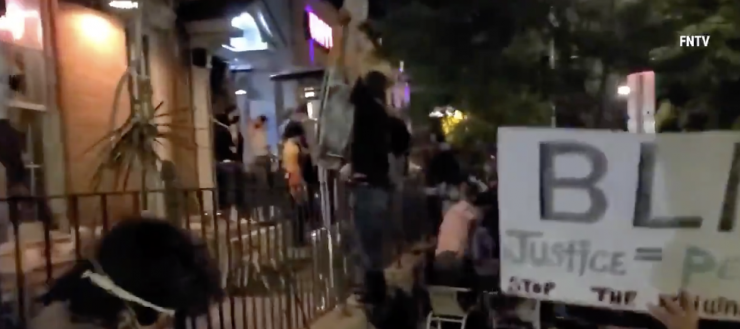 You can watch the video below: