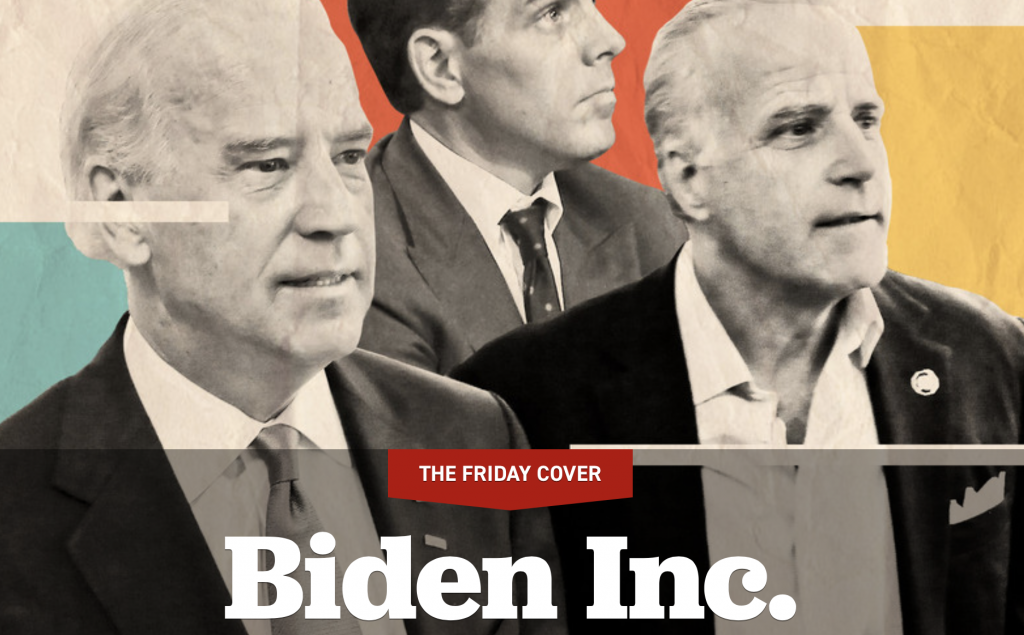 Allegations about the Biden family and conflicts of interest have been the subject of media reporting long before the recent news of Hunter Biden's laptop and emails.
Below is an excerpt from a story in Politico on Aug. 2, 2019.
The day the Bidens took over Paradigm Global Advisors was a memorable one.
In the late summer of 2006 Joe Biden's son Hunter and Joe's younger brother, James, purchased the firm. On their first day on the job, they showed up with Joe's other son, Beau, and two large men and ordered the hedge fund's chief of compliance to fire its president, according to a Paradigm executive who was present.
After the firing, the two large men escorted the fund's president out of the firm's midtown Manhattan office, and James Biden laid out his vision for the fund's future. "Don't worry about investors," he said, according to the executive, who spoke on the condition of anonymity, citing fear of retaliation. "We've got people all around the world who want to invest in Joe Biden."
At the time, the senator was just months away from both assuming the chairmanship of the Senate Foreign Relations Committee and launching his second presidential bid. According to the executive, James Biden made it clear he viewed the fund as a way to take money from rich foreigners who could not legally give money to his older brother or his campaign account. "We've got investors lined up in a line of 747s filled with cash ready to invest in this company," the executive remembers James Biden saying. (Continued...)
Read the full story by clicking the link below.
https://www.politico.com/magazine/story/2019/08/02/joe-biden-investigation-hunter-brother-hedge-fund-money-2020-campaign-227407