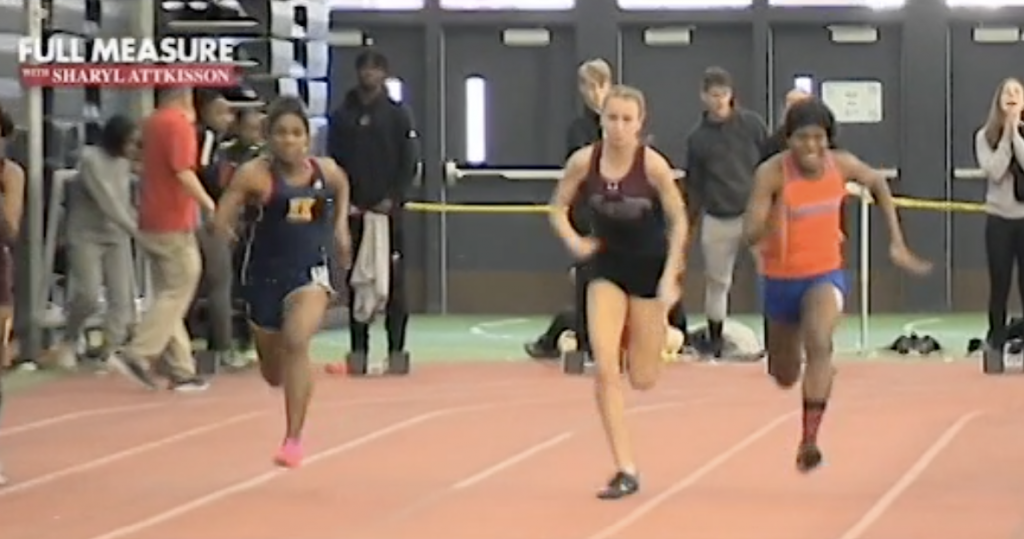 Should transgender high school athletes be able to switch over from the boys' team to the girls' team?
Across the country, high schools are grappling with the question. Sunday on Full Measure, we investigate both sides of this controversy.
First we speak with a group of girls in Connecticut who have lost numerous races to athletes who ran on the boys' team until just a couple of years ago. They say the switchover robs them of opportunities guaranteed to women under Title IX civil rights law.
We'll also hear from advocates who say transgenders should be able to compete on either team they choose.
In an interesting twist, some gay and lesbian feminist groups are siding with conservative women on this issue.
We'll hear from both sides Sunday on Full Measure.
Also, Scott Thuman takes us to the farm to find out what American farm families are going through in the age of coronavirus.
He also stepped out to do debate duty and will look at notable moments from presidential debates in the past.
And Lisa Fletcher reports from Boston on the trend of removing statues and erasing history.
We never waste your time rehashing the same news you've heard all week. Find out how to watch on TV, online or on demand by clicking this link: How to Watch Full Measure
Fight government overreach. Support free speech and free press. Donate to Attkisson v. DOJ here.