The numbers fluctuate daily, but as we bear down on the final days before the election, President Trump's approval is one percentage point higher than President Obama's at the same point in his presidency.
That's according to the Rasmussen Reports daily Presidential Tracking Poll.
On Friday, the poll showed 51% of likely US voters approve of President Trump's job performance and 48% disapprove.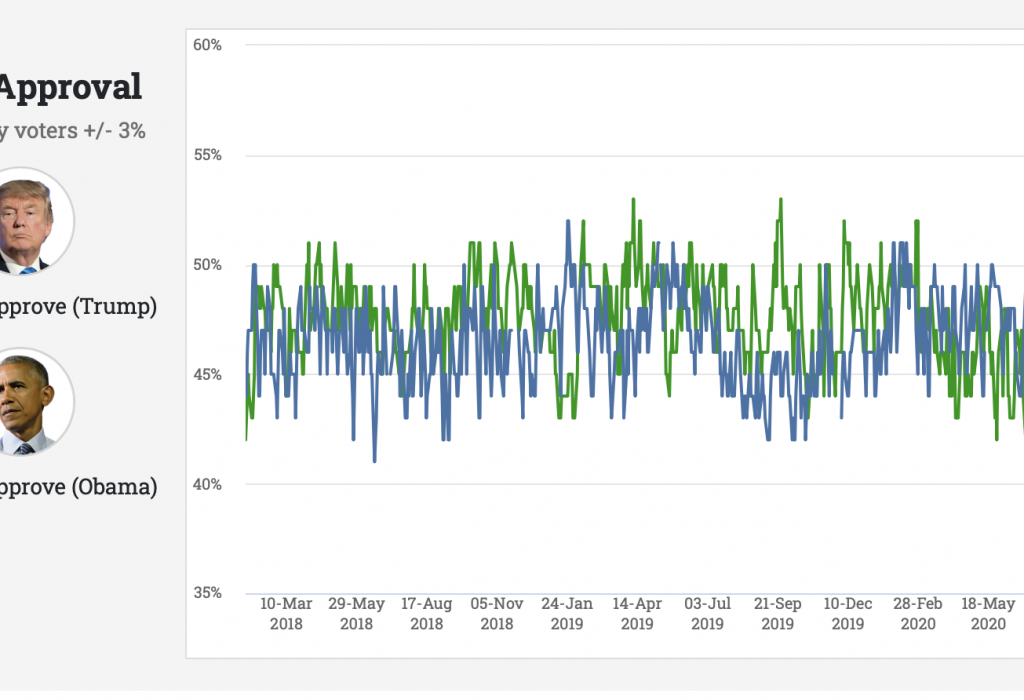 The 51% is slightly higher than President Obama's 50% approval rating just days before his reelection in 2012.
Also, according to Rasmussen Reports: "40%...Strongly Approve of the job Trump is doing and 44%...Strongly Disapprove."
See the entire comparison here:
https://www.rasmussenreports.com/public_content/politics/trump_administration/prez_track_oct23