In a video posted online at 6:51pm Saturday, President Trump speaks from Walter Reed hospital where he checked in for coronavirus treatment yesterday (Friday).
In the video, he explains he is fighting for people all over the world, thanks everyone for their support, and says "we are going to beat" coronavirus.
He also says he could not stay holed up in the White House these past weeks and months. "I had no choice," Trump says. "I can't do that. I had to be out front.. this is America, this is the United States... I can't be locked up in a room upstairs...I can't do that... There's never been a great leader that would have done that."
I'm doing well.

President Trump from Walter Reed hospital
The president says the First Lady, Melania, is also doing well.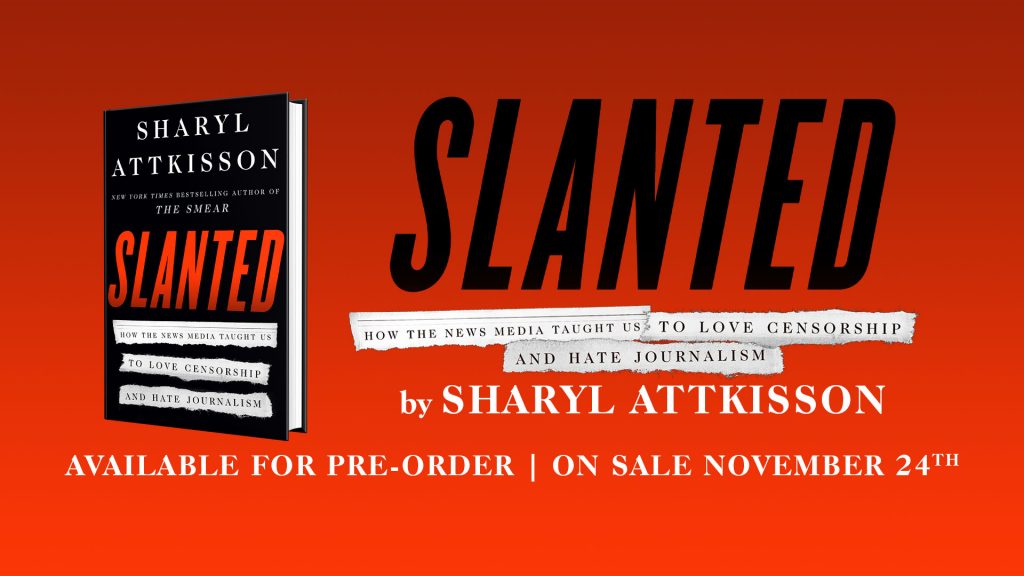 Preorder "Slanted," and request free signed bookplate (sticker) here!
Fight improper government surveillance. Support Attkisson v. DOJ and FBI over the government computer intrusions of Attkisson's work while she was a CBS News investigative correspondent. Visit the Attkisson Fourth Amendment Litigation Fund. Click here.