Below is the description of a new book by the federal agent, Victor Avila, whom I interviewed on Full Measure here, and who's story I covered on CBS News.
Author and Homeland Security Investigations Special Agent (Ret.) Victor Avila shares his true story of being shot in the line of duty and a plan to work towards a secure border in Agent Under Fire: A Murder and a Manifesto.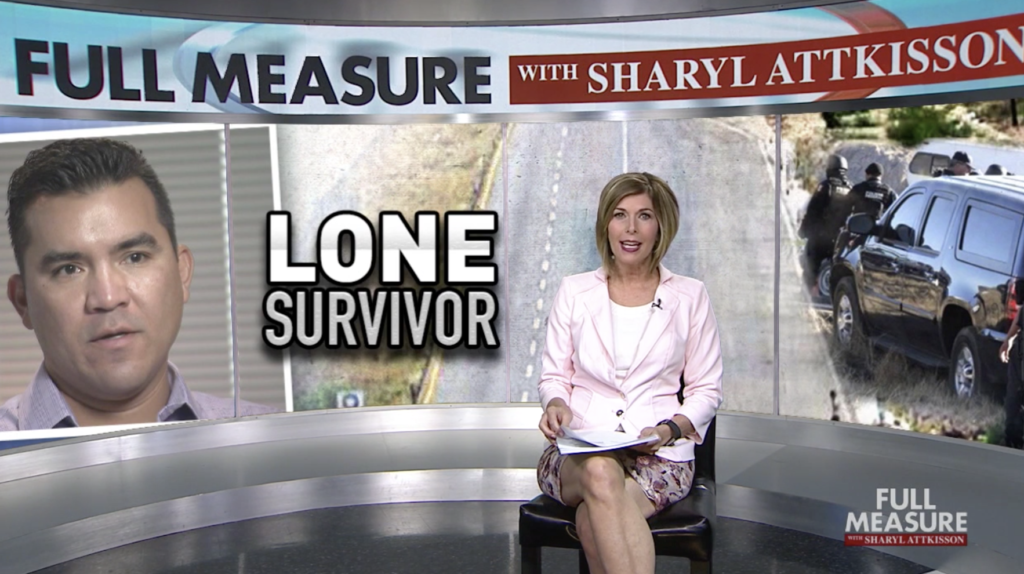 The drug cartels are part of Mexico's criminal underworld and a center for human trafficking, money laundering, drug-running, mass murders, and government evasion.
Avila was shot and his partner murdered by Mexican cartel thugs amid controversy over the Fast and Furious scandal during which U.S. federal agents allowed thousands of guns to be trafficked to the drug cartels.
In addition to sharing his story, Victor also outlines his personal solutions to the violence and corruption in Mexico, our southern border and its direct effect to our national security.
"Long after police identified the Mexican cartel hit men who attacked Special Agent Victor Avila and his partner, Jaime Zapata, in 2011-the mystery lingered as to why their supervisors sent them, unprotected, on what was virtually a suicide mission." - Sharyl Attkisson, Full Measure Managing Editor, Investigative Reporter and author
Order Agent Under Fire here--- or wherever you like to buy books!