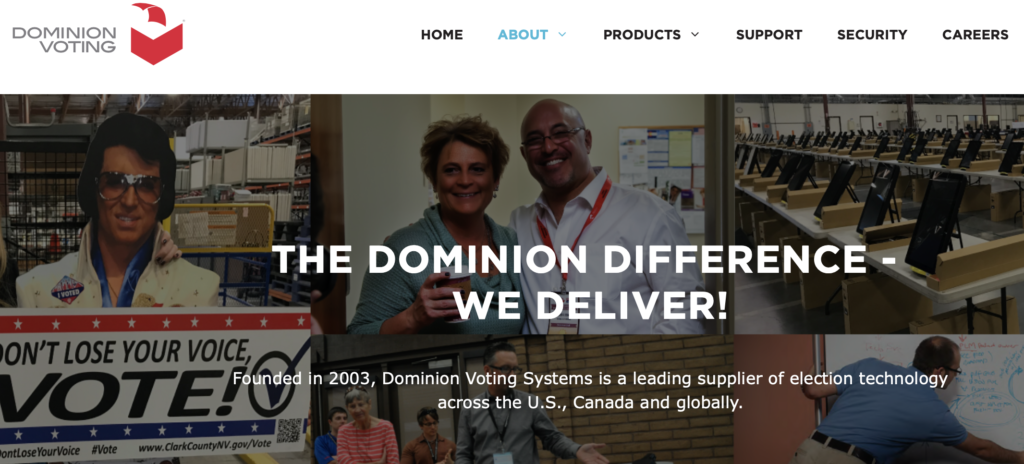 The following is an excerpt from an article in The Epoch Times.
Dominion Voting Systems committed to attending an oversight hearing in Pennsylvania but backed out at the last moment, lawmakers in the Keystone State said Friday.
"The members of the state government committee were looking forward to publicly addressing the plethora of accusations of Dominion Voting Systems in a format which would have allowed open and honest dialogue. I was impressed at what appeared to be the willingness of Dominion Voting Systems to address accusations, and it would have put the 1.3 million Pennsylvanians who used their machines at ease, including myself," state Rep. Seth Grove, a Republican who chairs the Government Oversight Committee, said during a press conference.
"Unfortunately, last evening, Dominion Voting Systems lawyered up and backed out of their commitment."
Fourteen counties in Pennsylvania use Dominion's voting systems. Approximately 1.3 million people, or 19 percent of voters, voted in those counties. (Continued...)
Read the rest of the article by clicking the link below:
https://www.theepochtimes.com/dominion-cancels-planned-appearance-before-pennsylvania-lawmakers_3587425.html?utm_source=news&utm_medium=email&utm_campaign=breaking-2020-11-20-3
Read Dominion Voting's answer to allegations here.