It's never been more difficult yet more important to share factual information, scientific studies and viewpoints that are off the narrative of powerful interests. That's why I'm doubling down on my longstanding efforts to bring such material into the public domain in a way that's widely accessible.
As I share this information and views, my goal is to push for an open and free press in line with the promise of America. It doesn't mean I necessarily agree (or disagree) with a particular shared view or piece of information; I simply see the free dissemination of it as crucial to ensuring powerful political and corporate interests do not successfully control every facet of our lives.
Toward this end, please visit SharylAttkisson.com, take part in the unscientific polls there, and join me on Parler.
Also read my books, the New York Times bestsellers "Stonewalled" and "The Smear"; and preorder my newest book "Slanted: How the news media taught us to love censorship and hate journalism." 
https://www.amazon.com/Slanted-Media-Taught-Censorship-Journalism/dp/0062974696
And finally, watch my Sunday TV program "Full Measure with Sharyl Attkisson" where we cover news the old fashioned way, airing diverse viewpoints and refusing to censors information that is off-narrative. http://fullmeasure.news
You can binge watch my Full Measure cover stories now to see what you've been missing by visiting this page: https://sharylattkisson.com/full-measure-cover-stories/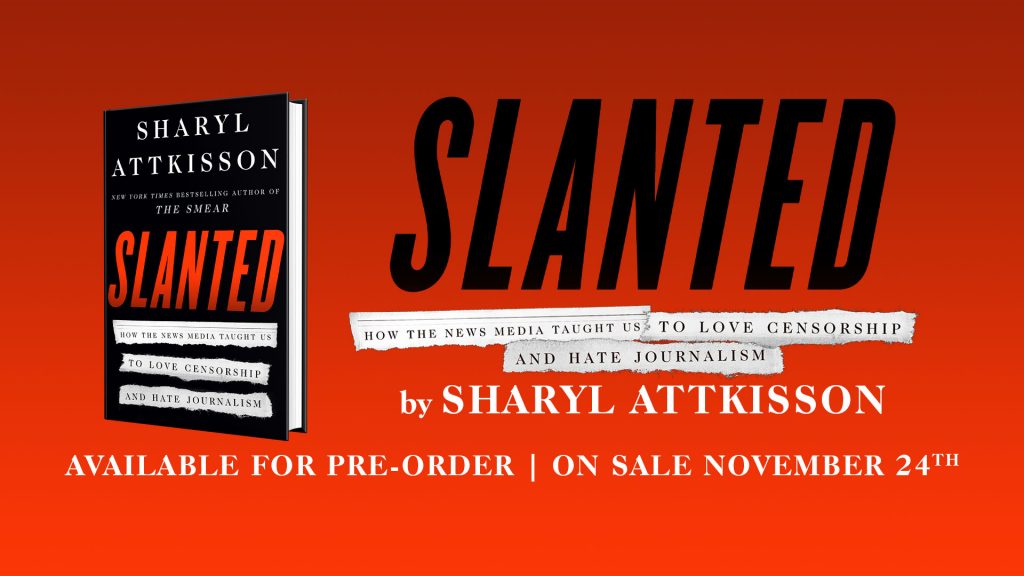 Fight improper government surveillance. Support Attkisson v. DOJ and FBI over the government computer intrusions of Attkisson's work while she was a CBS News investigative correspondent. Visit the Attkisson Fourth Amendment Litigation Fund. Click here.