The following is an excerpt from a review of my new book: "SLANTED: How the news media taught us to love censorship and hate journalism" in the New York Post.
When Sharyl Attkisson discusses media bias, she isn't just sharpshooting from a distant perch. She's a true insider, having worked at CNN in the early days, when it was all news instead of peacocking personalities and venting about politics. She went on to be a star correspondent and anchor for CBS News, from which she resigned in frustration six years ago. When she talks about what kinds of stories get on the air and why, she has specific, damning details. In her new book "Slanted: How the News Media Taught Us to Love Censorship and Hate Journalism" (Harper), out later this month, she brings the receipts.
The book opens with a stunning array of examples of undisguised bias from her superiors and colleagues as she fought to get investigative stories on the air at CBS. Back in 1996, when media mogul Steve Forbes was running for president, the following assignment came down to her at the Washington bureau: "Do a story on why Steve Forbes' flat tax won't work." Forbes was running for president on a revolutionary idea about simplifying federal income tax so that an entire family tax return would fit on the proverbial postcard. Attkisson wasn't told, "Do a story on the pros and cons of this" or "Look into whether this would work." She was handed a conclusion and told to pick whatever facts might lead to it.
Later she did a story on people who misused New York state stimulus payments intended to be spent on school supplies — "people were taking money straight from the ATM machine to buy beer, cigarettes and lottery tickets," a bodega owner in Manhattan told her. Attkisson was told to yank the piece because "all of the people are — of a certain color." She pointed out that the people profiled sympathetically in the story were also "of a certain color," including a concerned social worker, a needy family that spent its stimulus money as intended, and workers at the bodega. The report never aired. (Continued...)
Read the rest of the article at the link below:
https://nypost.com/2020/11/07/how-cbs-and-cnn-went-from-reporting-the-news-to-distorting-it/?utm_source=twitter_sitebuttons&utm_medium=site%20buttons&utm_campaign=site%20buttons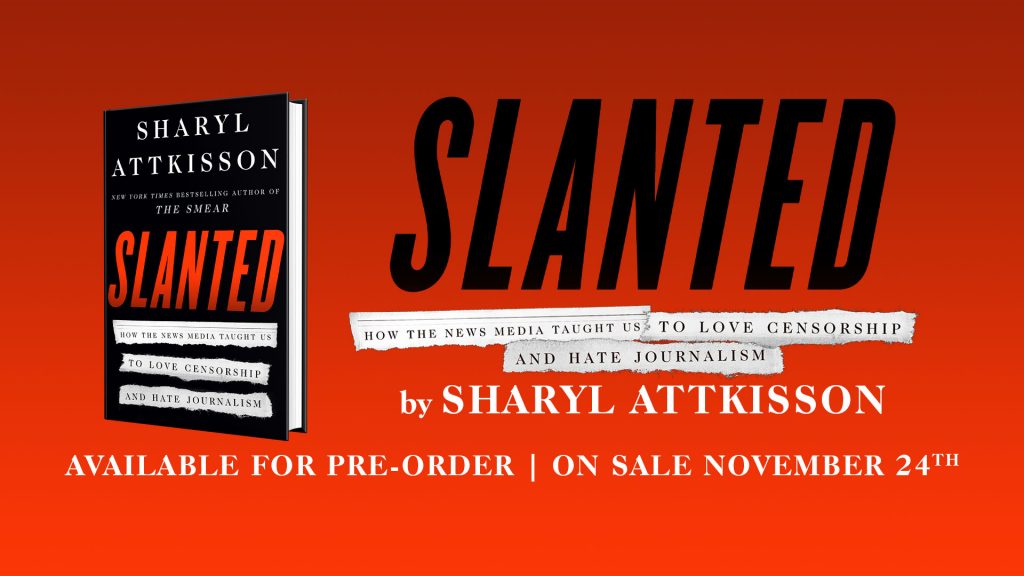 Order a signed copy of SLANTED: HOW THE NEWS MEDIA TAUGHT US TO LOVE CENSORSHIP AND HATE JOURNALISM by clicking here.