Trump ends Obama's winning streak in the top spot, but Obama still ranks second.
Trump and Obama tied last year.
Joe Biden gets about 1/3 of the percentage Trump received.
Michelle Obama named most admired woman third year in a row.
Kamala Harris is the second place most admired woman followed by the First Lady, Melania Trump.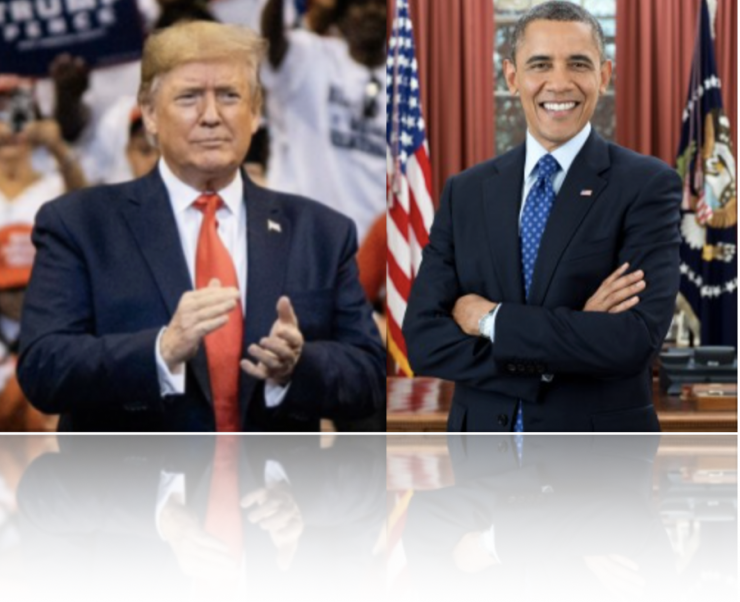 A new Gallup poll shows President Trump ending former President Obama's 12-year streak as "most admired man." (Trump and Obama tied for first place last year.)
Eighteen percent (18%) of those asked named Trump as the man they most admire. Fifteen percent (15%) named Obama. Six percent (6%) named Joe Biden.
Three percent (3%) named Dr. Anthony Fauci and (2%) named Pope Francis.
According to Gallup: most Republicans named Trump, most Democrats named Obama, and independents split their vote between Trump (11%) and Obama (11%).
Trump tied former President Barack Obama for the honor last year but edged out his predecessor this year. Trump's first-place finish ends a 12-year run as most admired man for Obama, tied with Dwight Eisenhower for the most ever.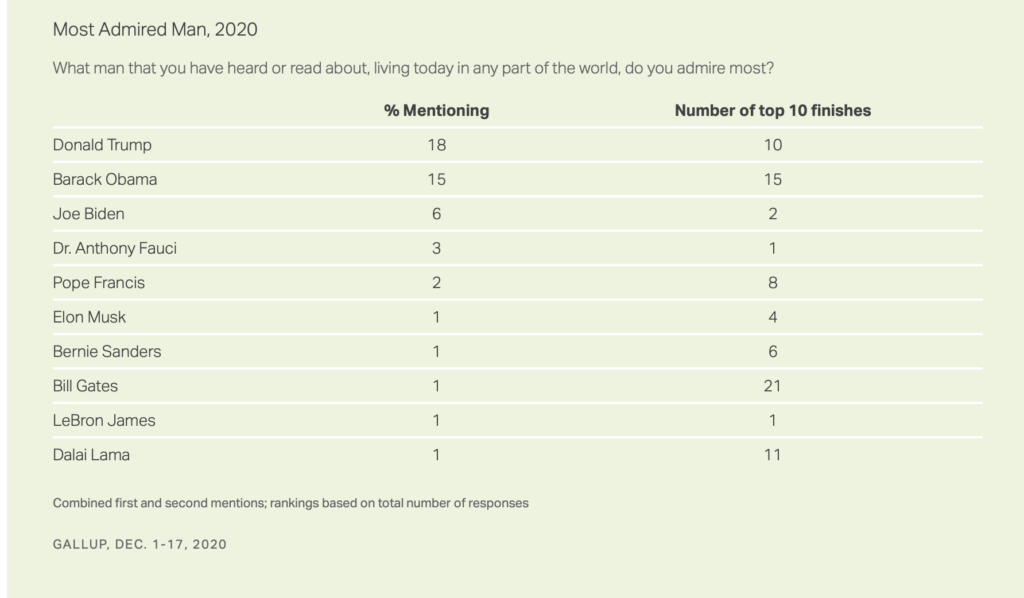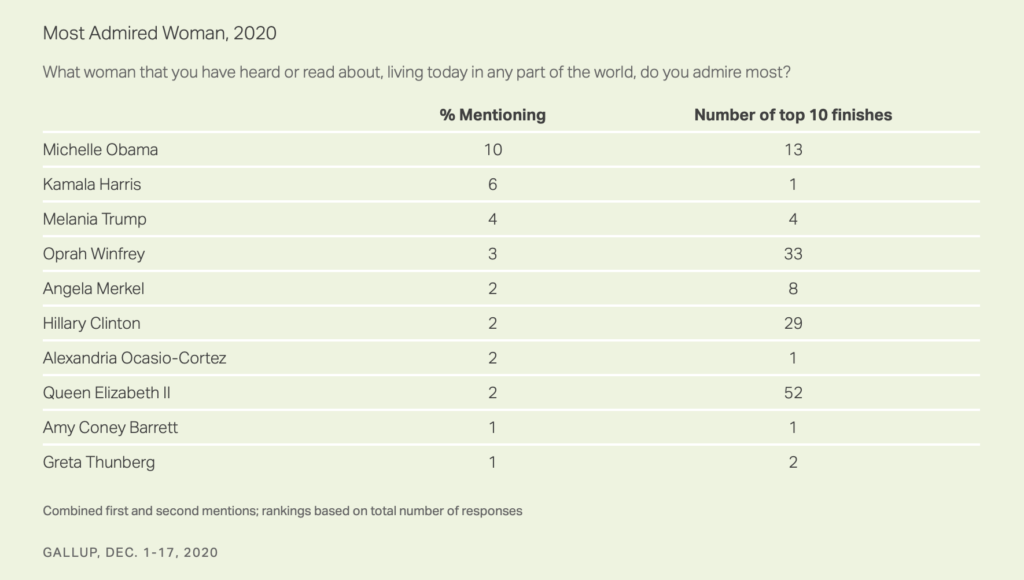 Read more at the link below:
https://news.gallup.com/poll/328193/donald-trump-michelle-obama-admired-2020.aspx?