The following is from The Washington Examiner:
Director of the Office of Trade and Manufacturing Policy Peter Navarro published a lengthy report Thursday outlining several examples of voting irregularities that are "more than sufficient" to swing the outcome of the election in President Trump's favor. 
The six dimensions of voting irregularities in the report include: outright voter fraud, ballot mishandling, contestable process fouls, equal protection clause violations, voting machine irregularities, and significant statistical anomalies.
All six of those voting issues were present in at least two key states, according to the report, and a total of six battleground states experienced multiple examples of the other dimensions.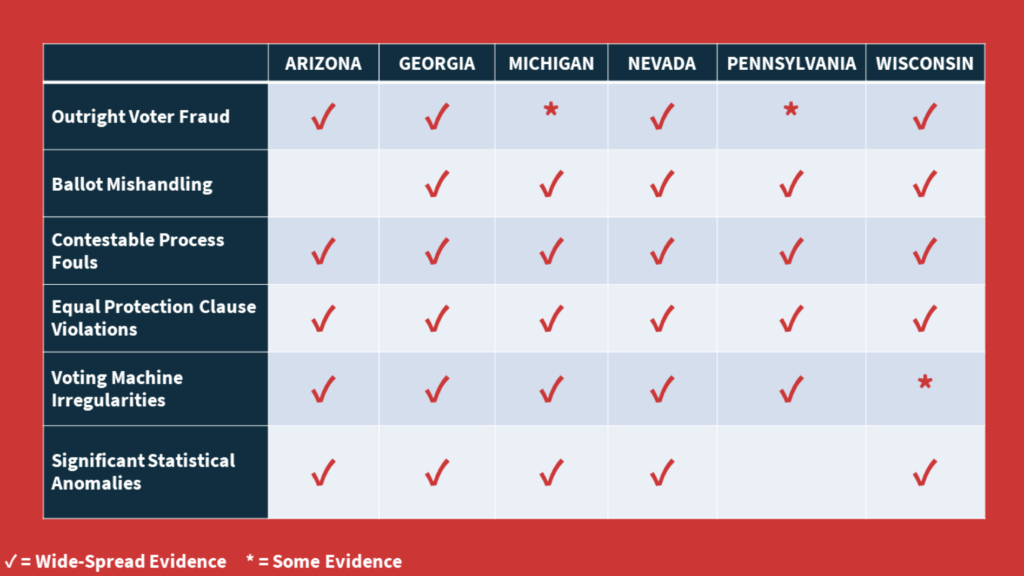 Read the document by clicking the link below:
https://bannonswarroom.com/wp-content/uploads/2020/12/The-Immaculate-Deception-12.15.20-1.pdf
Order a signed copy of SLANTED: HOW THE NEWS MEDIA TAUGHT US TO LOVE CENSORSHIP AND HATE JOURNALISM by clicking here.