Attorney Lin Wood is seeking a judge's order to halt the runoff races for U.S. Senate in Georgia.
The petition filed Wednesday also asks a judge to order the preservation of election related materials. And it asks the judge to order election officials to produce one voting machine used in the November 2020 election from each Georgia county for forensic examination.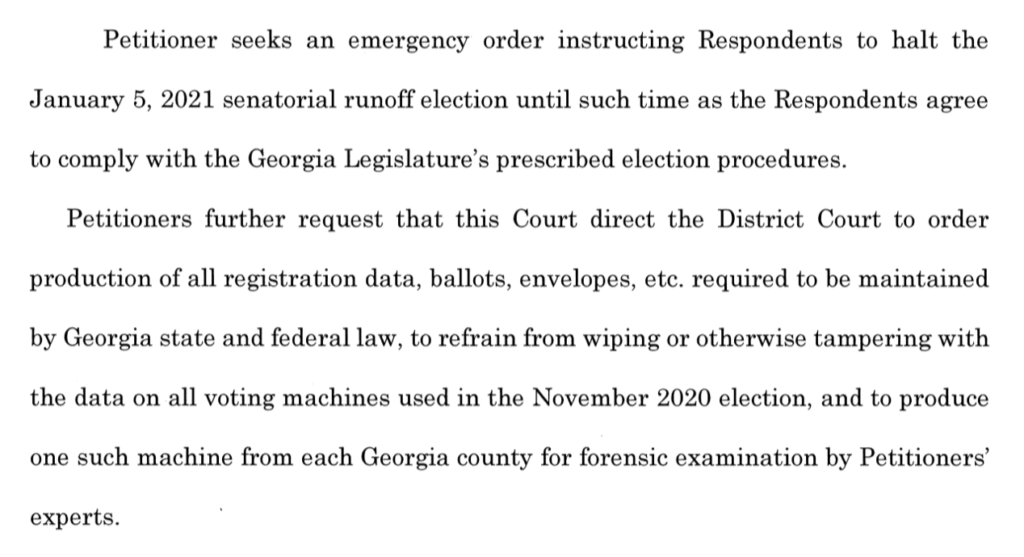 Read the document at the link below:
https://www.dropbox.com/s/qs2n8cucvjxfr4h/Emergency%20Petition%20for%20Writ%20of%20Mandamus.pdf?dl=0
Order a signed copy of SLANTED: HOW THE NEWS MEDIA TAUGHT US TO LOVE CENSORSHIP AND HATE JOURNALISM by clicking here.
Fight government overreach and double-standard justice by supporting the Attkisson Fourth Amendment Litigation Fund for Attkisson v. DOJ and FBI for the government computer intrusions. Click here.