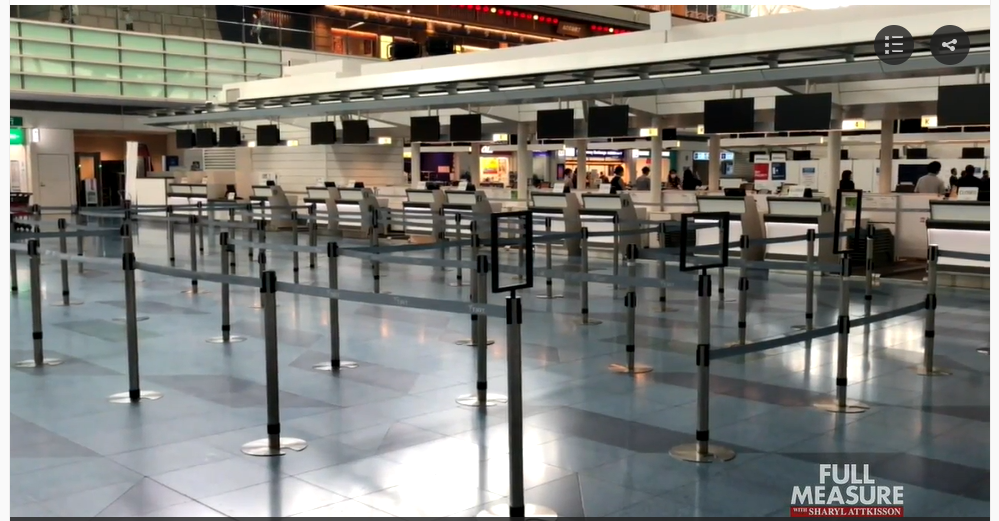 The following is a transcript of a report from "Full Measure with Sharyl Attkisson." Watch the video by clicking the link at the end of the page.
In the early months of the Covid pandemic, the airlines claimed to be on the brink of collapse. Then the government offered billions of dollars in taxpayer support. They survived, but claim to be on the brink again. Scott Thuman looks at the airline industry's rocky ride.
Until the pandemic hit, America was in a golden age of aviation, record passenger numbers, and healthy airline profits. That all changed overnight.
The first punch of Covid-19 meant empty seats, up to 90 percent fewer travelers. And the 2nd wave, destroyed any prospect of a rebound this year.
Nick Calio: We're in a rut, Scott. We expected an uptick for Christmas, that is probably not going to happen. We're seeing a lot of cancellations and a lot fewer bookings right now.
Nick Calio is president and CEO of Airlines for America, representing the major U.S. carriers.
Scott: When you look at the money, how are you doing now?
Calio: Losing about $5 billion a month. We had hoped by this point we would be at zero, a break-even point. Now we're hoping that maybe in the spring sometime we can reach break-even.
Congress already gave the airlines $25 billion dollars in March, but nothing since.
Scott: How long can you go without more help from Congress?
Calio: We can't go very long. When Congress failed to meet that October 1st deadline, we furloughed tens of thousands more employees. There are tens of thousand more furloughs in the bank right now and coming up if Congress doesn't act.
Critics say Washington shouldn't give more. For example, Delta and United on their own came up with almost $16 billion, by using the value of their frequent flyer programs.
Scott: if you look ahead to 2021, what's flying going to look like versus now?
Calio: Hopefully it'll look much like it used to, only cleaner, more efficient and people will be safer.
But to soar again is more complicated than just buckling up.
Calio: You can't just start up a plane that's been sitting idle. You can't take an airline pilot, flight attendant, machinist, gate agent, who'd been idle and just put them back because of the rigorous safety standards we have with certification and retraining.
For Full Measure, I'm Scott Thuman.
https://fullmeasure.news/news/shows/up-in-the-air-12-18-2020