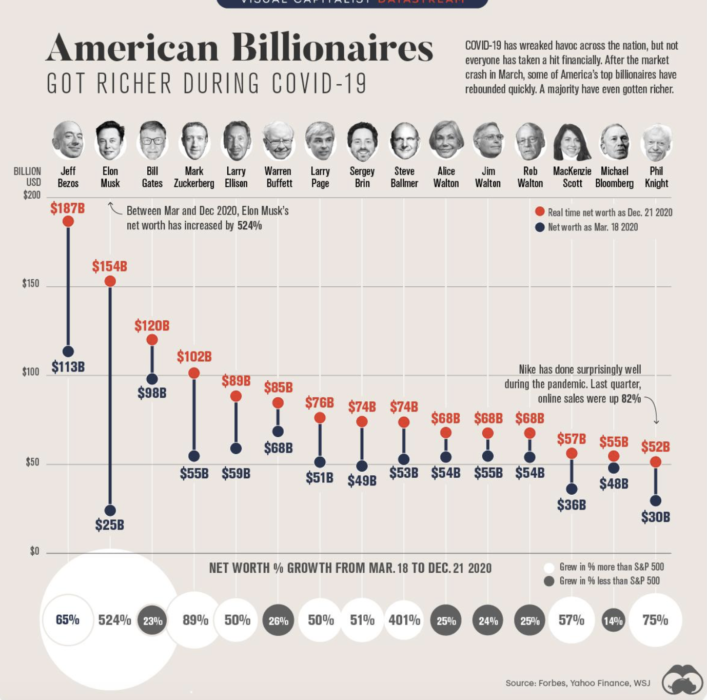 From VisualCapitalist.com
The Briefing
In year defined by a global pandemic, many of the wealthiest people in the U.S. saw their wealth grow substantially
Since the market bottom in March 2020, the billionaires on this list grew their wealth by 57% on average
Elon Musk had the highest net worth increase at $128.9 billion
Elon Musk saw the highest increase during this period, with a $129 billion boost in net worth—that's a whopping 523% in gains.
Jeff Bezos saw the second highest growth in net worth with a $74 billion increase. This isn't surprising, given that Amazon's stock price has climbed 69% since the beginning of 2020.
Read more here:
https://www.visualcapitalist.com/the-rich-got-richer-during-covid-19-heres-how-american-billionaires-performed/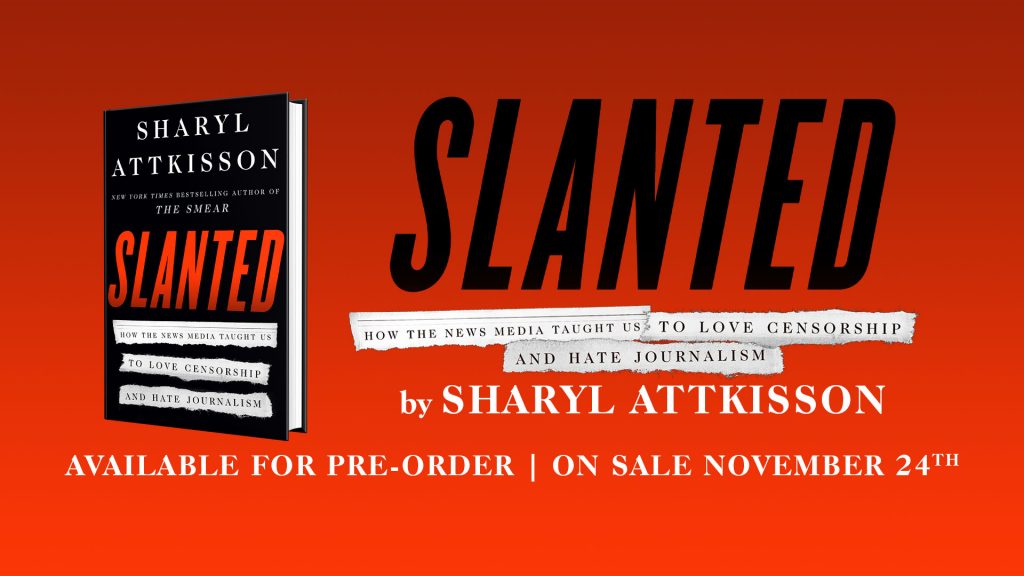 Fight improper government surveillance. Support Attkisson v. DOJ and FBI over the government computer intrusions of Attkisson's work while she was a CBS News investigative correspondent. Visit the Attkisson Fourth Amendment Litigation Fund. Click here.