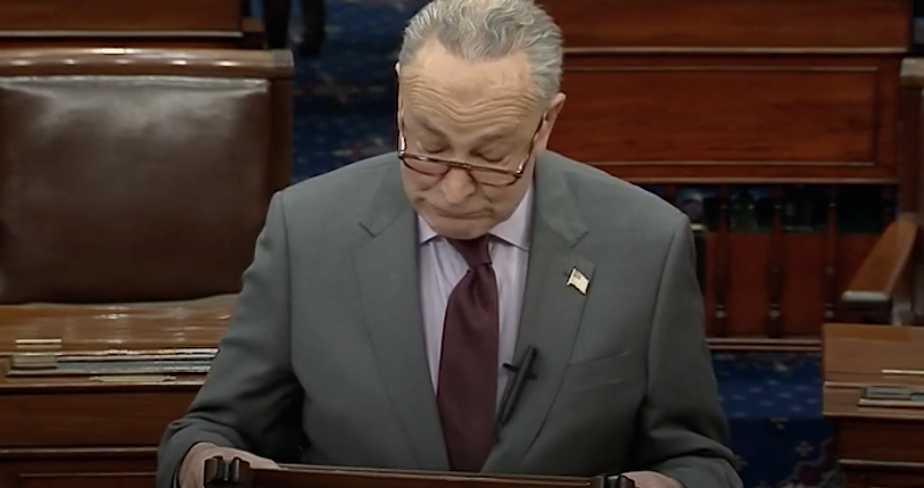 A slip of the tongue provided a momentary respite from the serious politics of the day.
Senator Chuck Schumer (D-NY) spoke of President Trump inciting an "erection."
He quickly corrected to what he meant to say: "insurrection."
Watch the clip below:
https://www.tmz.com/2021/01/22/chuck-schumer-tell-senate-trump-cited-the-erection-insurrection/
Order a signed copy of SLANTED: HOW THE NEWS MEDIA TAUGHT US TO LOVE CENSORSHIP AND HATE JOURNALISM by clicking here.