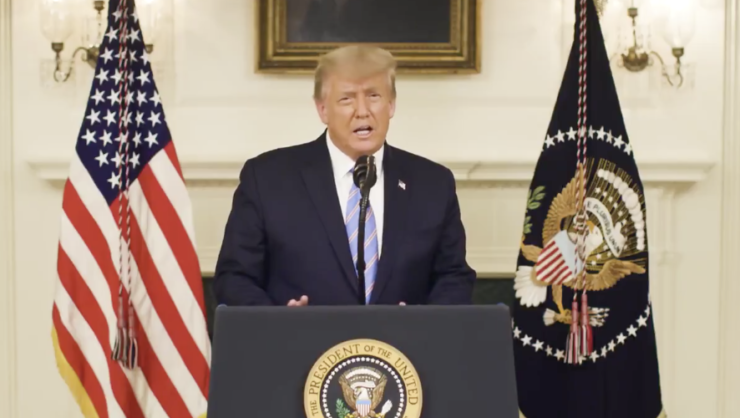 In a newly-posted video online, President Trump says there will be a "smooth, orderly and seamless transition of power," and that he has exhausted all legal avenues to pursue his claims of voter irregularities and fraud.
"To those who broke the law: You will pay... Tempers must be cooled and calm restored," said Trump.
To his supporters: "I know you are disappointed but.. our incredible journey is only just beginning."
Big Tech companies have indicated that they will not permit President Trump to discuss allegations or claims of voter irregularities and fraud.
For an examination of the heavy hand of censorship being exercised by Big Tech, watch my Full Measure investigation this Sunday, Jan. 10.
Watch the president's statement below:
https://twitter.com/realDonaldTrump/status/1347334804052844550?s=20
Fight government overreach. Support free speech and free press. Donate to Attkisson v. DOJ here.