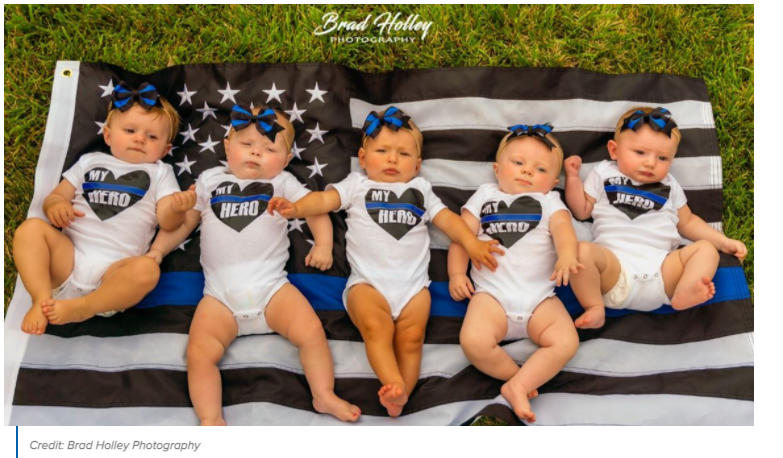 It's a photo op too cute to pass up!
Virginia Franklin County Sheriff Bill Overton recently showed off his granddaughter next to four of his beaming deputies with their baby daughters during a photo shoot at the station.
All of the babies were welcomed into the families around the same time last year.
In a photo op, all five babies wore matching onesies featuring a thin blue line designed heart with the words "My Hero" on them.
Photographer Brad Holley shared the photos on Facebook: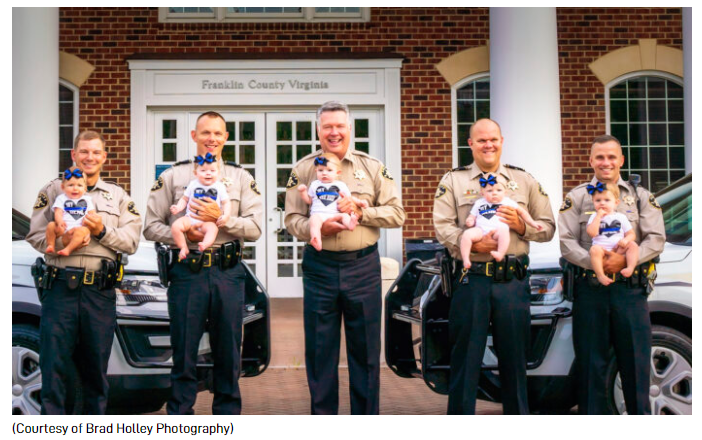 Click here to read the story on firstcoastnews.com.