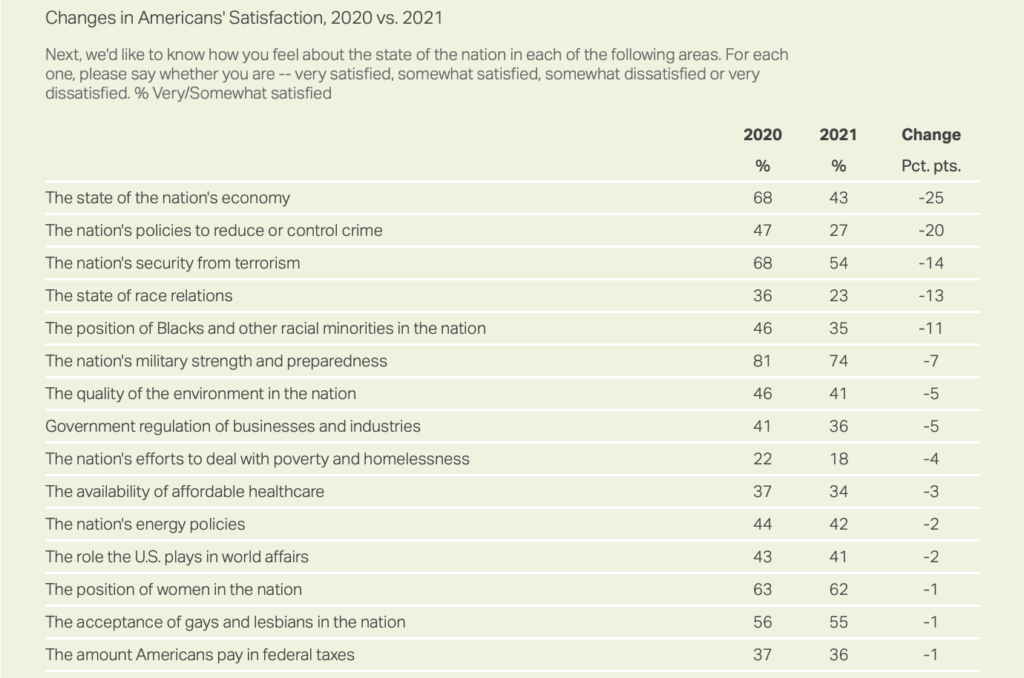 A new Gallup poll shows that American's satisfaction with the state of the nation dropped in 15 areas over one year ago.
Five of the categories had double-digit corrosion: economy (-25), crime control (-20), terrorism (-14), race (-13), minorities (-11).
Other categories that saw drops in satisfaction over last year: military strength, environment, government regulation, poverty policies, healthcare, energy, world affairs, women, gays and taxes.
An unexpected finding, perhaps, is zero change in the satisfaction with the quality of public eduction, despite the controversy over school closings.