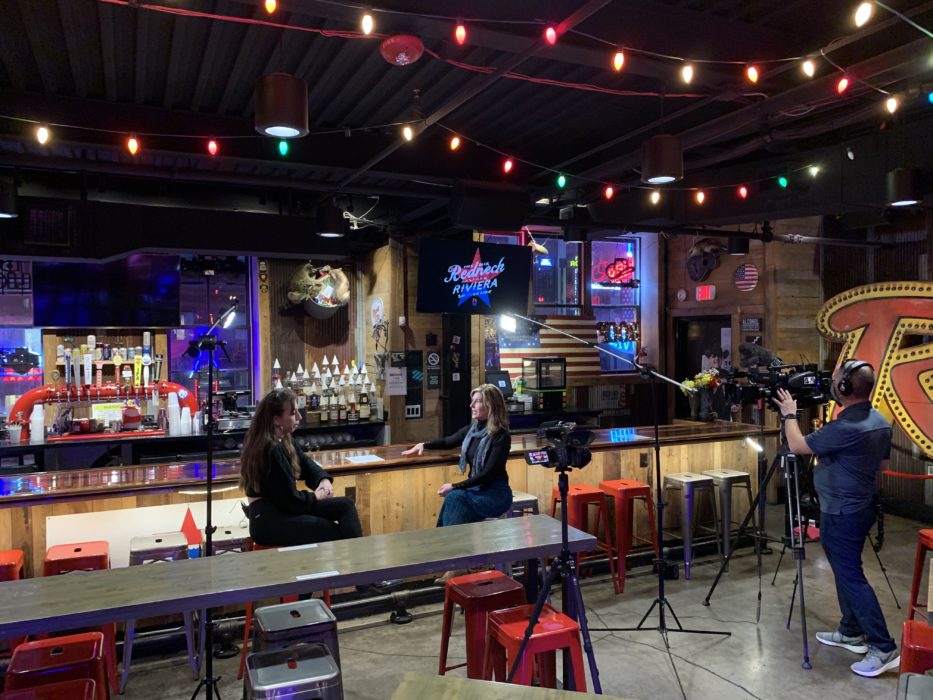 Few industries have been hit harder by Covid-19 shutdowns than the music business.
In the US alone, nearly two million jobs are said to hinge on the music industry.
I caught up with up and coming singer and songwriter Sasha McVeigh when she was performing at a mostly empty bar in downtown Nashville, Tennessee.
"Under normal circumstances I was playing five or six times a week, whether that was two gigs one day or six days a week, and that's now been cut in half," says McVeigh. "Sometimes I'll be getting ready for a gig and I'll get the call from the venue saying 'We've had three customers all day, we can't have you come in and play.'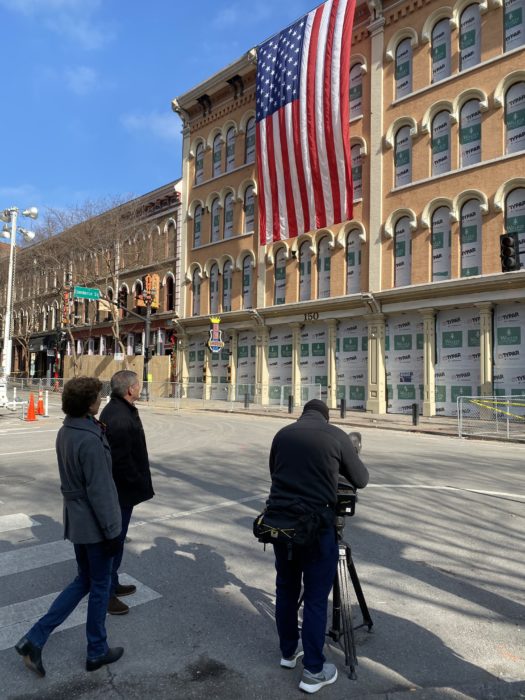 Nashville is nicknamed "Music City" for good reason. But the feature that's made it so famous means it's also suffering greatly under the weight of the coronavirus restrictions.
Before the Covid-19 shutdowns, it's estimated the music industry added $8.6 billion a year to the Nashville economy. As much as 70% of that— upwards of $6 billion— vanished in 2020. 130,000 local jobs—many related to music— were lost.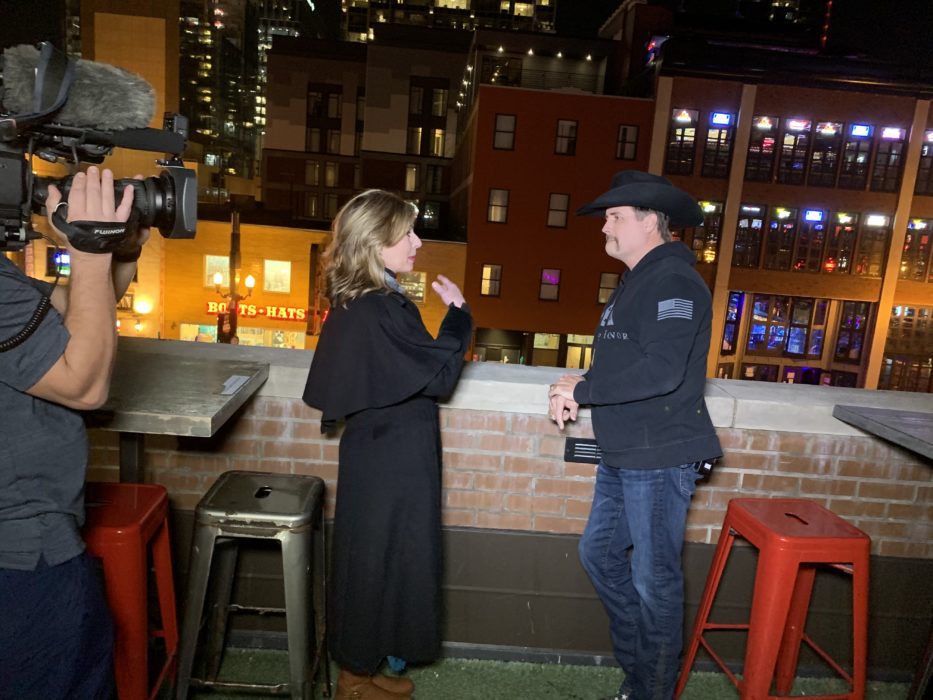 Beyond Nashville, the global music industry is said to be worth $50 billion. In one survey, three-quarters (74%) of music creators said they're making less music since COVID-19.
Music Legends Eric Clapton and Van Morrison partnered up to speak against lockdowns with the song: 'Stand and Deliver.' The effort — part of Morrison's "Save Live Music" campaign and fundraiser. He also started a petition for his native Northern Ireland to reopen to live music.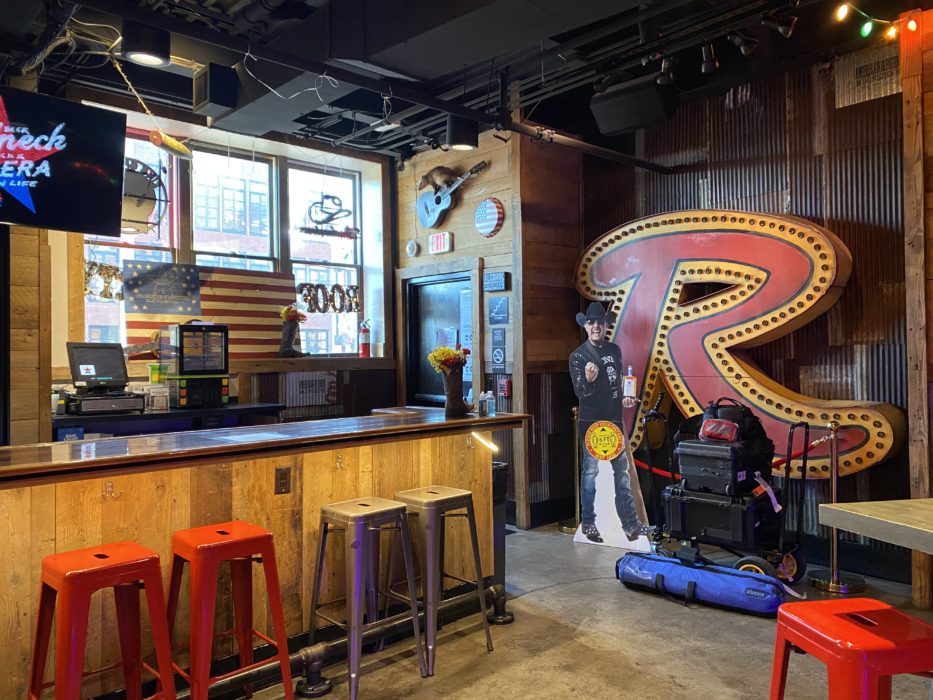 The insiders I spoke with say beyond the financial toll, there's a generation of young artists who have been robbed of their chance to be discovered in Nashville's honky-tonks and showcase venues that have dialed back or even closed since the city was crippled by Covid-19 restrictions.
For more than thirty years, Douglas Corner cafe was a legend in live music performances in the 8th Avenue south neighborhood of Nashville, Tennessee.
Recording engineer Mervin Loque bought Douglas Corner cafe in 1987.
"Songwriters would sit around the beer tub, tell stories, drink beer and just play," Loque tells me. "Garth Brooks used to play here as a songwriter, did his first fan club party here, which was packed. Tricia Wood used to sing here as backup for another group, and then did showcases here, Alan Jackson showcased here."
Loque says venues like his have played a crucial role in making the next Nashville star.
"A town like Nashville, and clubs like this is where you get seen," he says. "Once you're a star, the machine gets behind you. But until that, you can't just go knock on doors and say, 'Let me come in and play for you.' That isn't really what you do anyway, it's what you do in front of an audience, or what you do on stage. Small stages, with no fluff."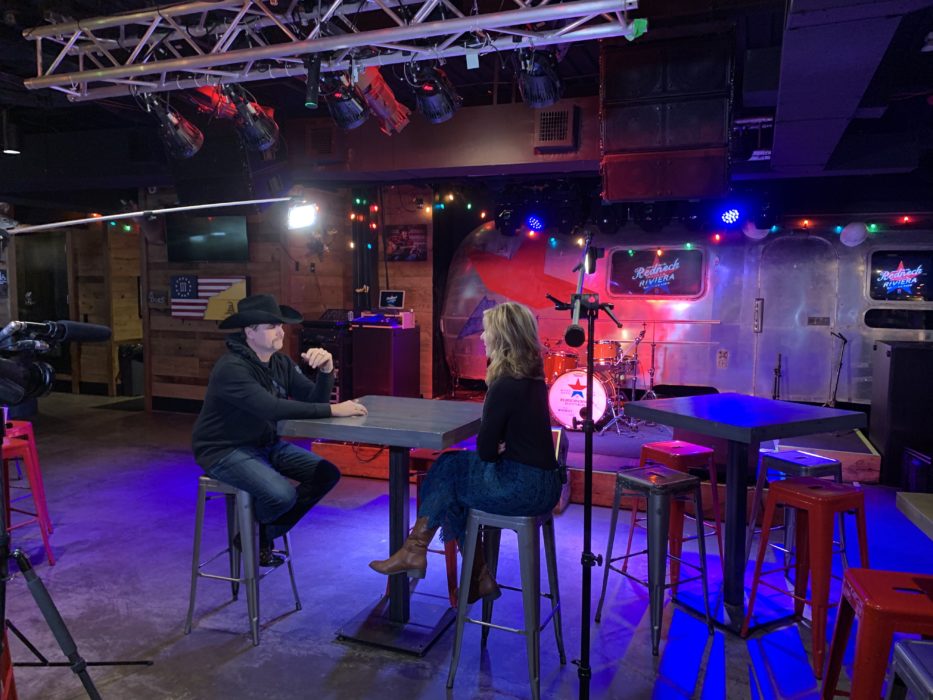 Douglas Corner Cafe ended its storied history on March 15 last year amid the Covid-19 shutdown.
"I was watching the news on a Sunday evening, when the mayor came on and said that he was closing businesses, all the bars and restaurants in Davidson County, because of COVID. I would say it was about the middle of June, when I saw that they weren't opening up to phase three and moving on to open up businesses, I decided, 'I don't know how long this is going to last, and I can't keep paying everyone and hanging on for nothing.' I just made the decision to close."
Versions of the same story are being told around Nashville and, in fact, around the world.