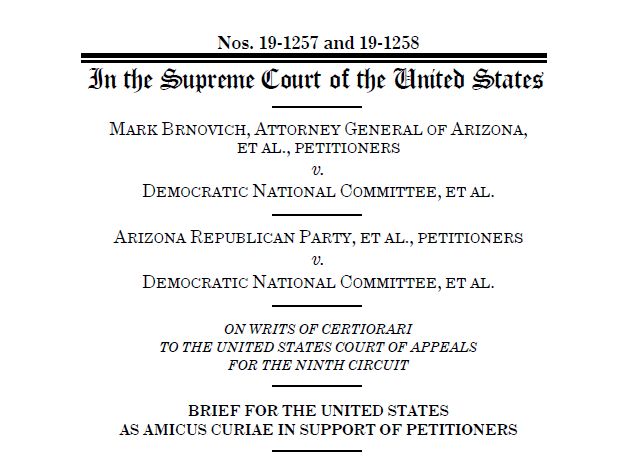 Read the brief in the consolidated election cases filed by the Arizona Republican Party challenging the Democrat party's ballot harvesting and out-of-precinct voting practices.
The questioned practices were banned during the Nov. 3, 2020 election. But Democrats are seeking to loosen the measures (favored by Republicans to minimize voter fraud).
Both sides are scheduled for opening statements to the Supreme Court on March 2.
READ Arizona Amicus Brief here