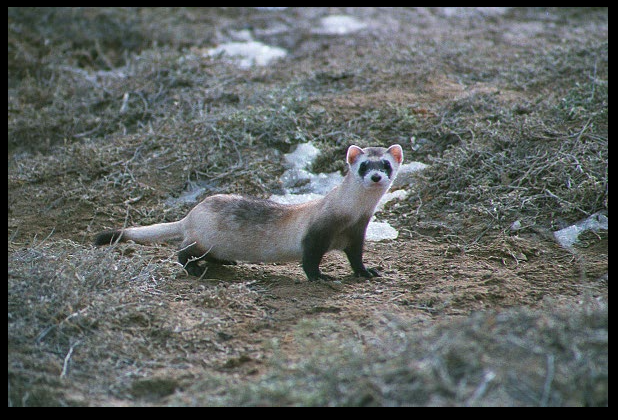 The first cloned black-footed ferret and first-ever cloned U.S. endangered species marks a scientific breakthrough for wildlife conservation and genetic research, according to the U.S. Fish and Wildlife Service.
Elizabeth Ann, born on December 10, 2020, was created from the frozen cells of "Willa", a black-footed ferret that lived more than 30 years ago, says U.S. Fish and Wildlife.
Dolly the Sheep was the first mammal to be cloned in 1996. Several other mammals have been cloned since then, but Elizabeth Ann is the first endangered species to be successfully cloned.
Today, all black-footed ferrets are descended from seven individuals, resulting in unique genetic challenges to recovering this species. Cloning may help address significant genetic diversity and disease resilience barriers to support habitat conservation and reestablishment of additional populations in the wild.

U.S. Fish and Wildlife Service
Elizabeth Ann and her surrogate mother will continue to live at the Fish and Wildlife Service's National Black-Footed Ferret Conservation Center (NBFFCC) in northern Colorado, where Elizabeth Ann was born.
Scientists say they hope that Elizabeth Ann will successfully mate and reproduce, providing much-needed genetic diversity to the existing species.
Click here to read the story: U.S. Fish and Wildlife - Cloned black-footed ferret