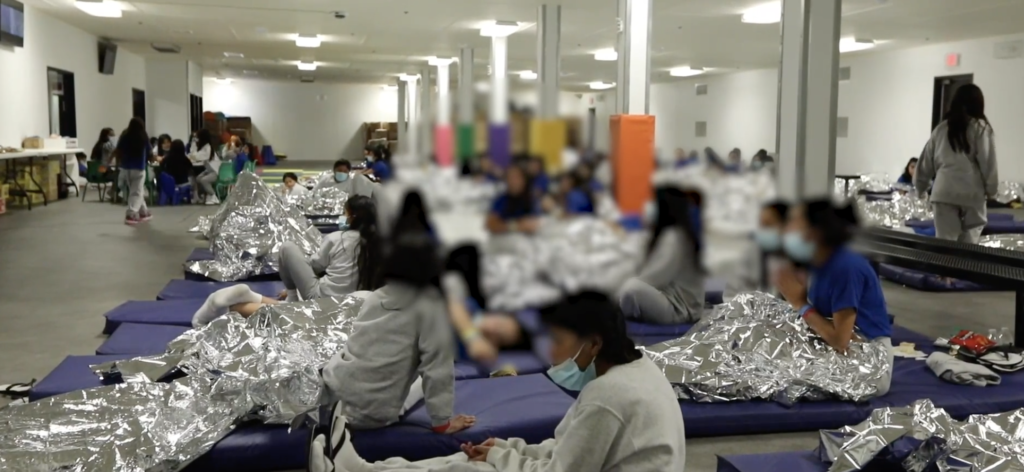 Nineteen Republican senators are heading to the US southern border in Texas, amid the flood of illegal immigrants and asylum-seekers.
That's three quarters of Senate Republicans.
According to the senators, the Biden Administration will not allow press access to border facilities during the trip.
The Senators plan to take a boat tour provided by state officials on Friday, and will hold a press availability afterwards.
Below is the list of Senators expected to make the trip.
U.S. Sen. Ted Cruz (R-Texas)
U.S. Sen. John Cornyn (R-Texas)
U.S. Sen. John Thune (R-S.D.)
U.S. Sen. John Barrasso (R-Wyo.)
U.S. Sen. Chuck Grassley (R-Iowa)
U.S. Sen. Susan Collins (R-Maine)
U.S. Sen. Lindsey Graham (R-S.C.)
U.S. Sen. John Hoeven (R-N.D.)
U.S. Sen. Ron Johnson (R-Wis.)
U.S. Sen. Mike Lee (R-Utah)
U.S. Sen. Tom Cotton (R-Ark.)
U.S. Sen. Steve Daines (R-Mont.)
U.S. Sen. James Lankford (R-Okla.)
U.S. Sen. Dan Sullivan (R-Alaska)
U.S. Sen. Thom Tillis (R-N.C.)
U.S. Sen. John Kennedy (R-La.)
U.S. Sen. Cindy Hyde-Smith (R-Miss.)
U.S. Sen. Mike Braun (R-Ind.)
U.S. Sen. Tommy Tuberville (R-Ala.)