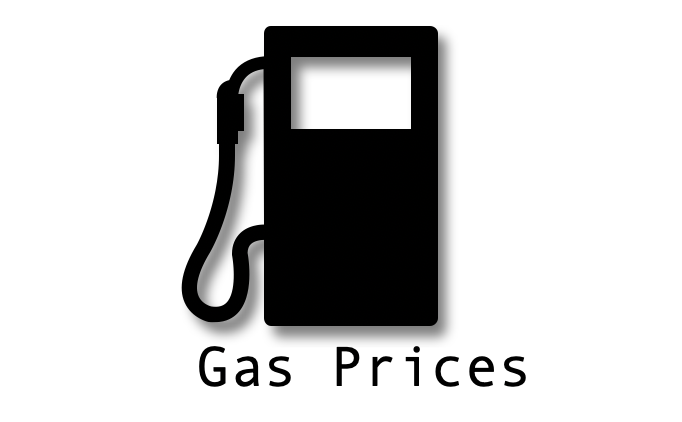 The national average price of a gallon of gas recently climbed nine cents to $2.72. That's according to AAA Auto Club.
Colorado, Nevada, Michigan, and Oklahoma saw some of the largest weekly increases at +13 cents per gallon, while Arizona topped the list at +25 cents for the week, according to AAA.
The least expensive gas is found in mostly southern states:

The weekly average of $2.72 per gallon is a 30-cent increase since the beginning of February, and 28 cents more than a year ago, according to AAA data.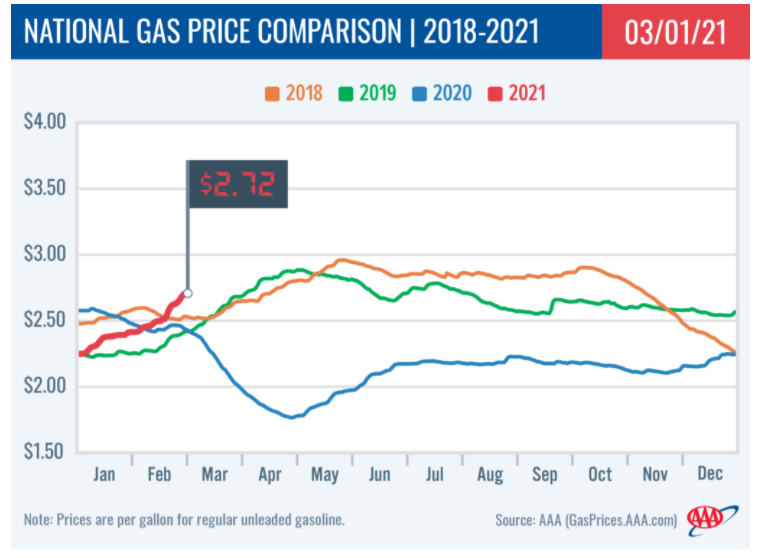 AAA forecasts gas prices will continue to increase during the month of March, but may stabilize in April.
Click here to read AAA article about gas prices