President Trump's first speech since leaving office was given at the Conservative Political Action Conference (CPAC) in Orlando on Feb. 28, 2021. It is being censored by Google and other Big Tech companies, but exists on CSPAN. The CSPAN link and a summary of the speech can be found at the link below..
Trump at CPAC: Do you miss me yet? (More links below)
President Trump posted a video of his speech at the January rally urging protesters to return home peacefully.
Major social media companies deleted and banned the video because Trump reiterated his claims about election fraud, which are not allowed to be made or discussed on their forums.
We had an election that was stolen from us. It was a landslide election, and everyone knows it, especially the other side.

President Donald J. Trump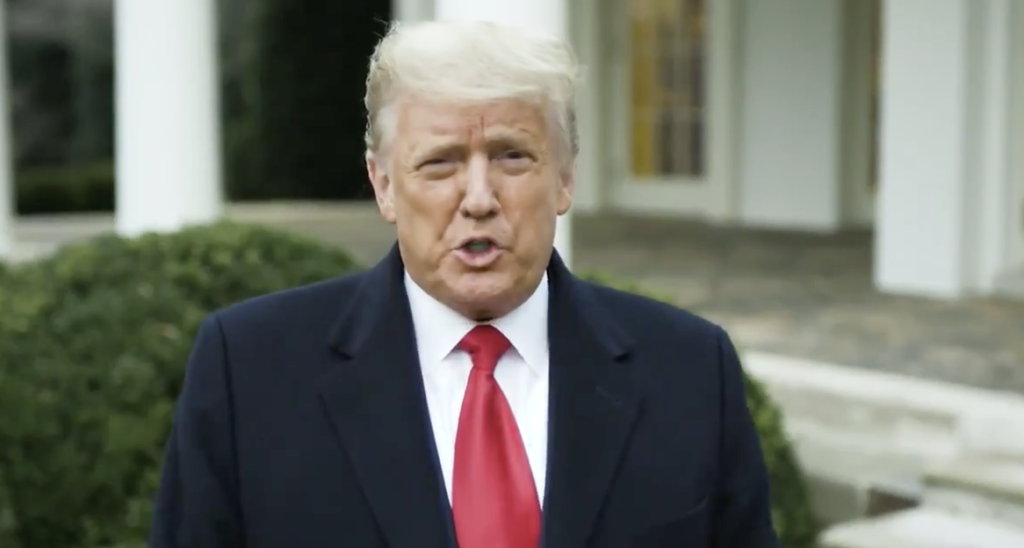 You can see the censored President Trump video at the link below:
https://hamodia.com/2021/01/07/see-trump-video-banned-social-media/ (More links below)
Read the President's censored statement made after he was banned from social media: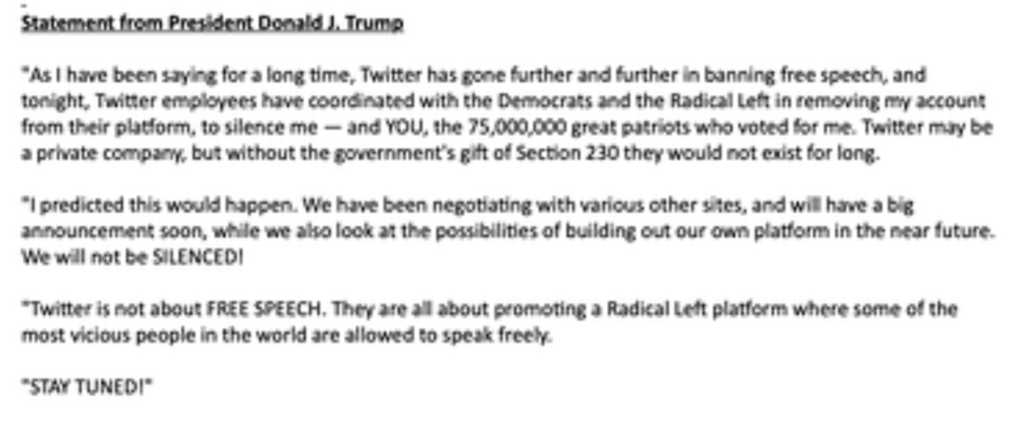 Here is the story and link to the censored Feb. 17, 2021 interview of Trump by Greg Kelly on Newsmax.
https://sharylattkisson.com/2021/02/watch-president-trumps-censored-newsmax-interview-from-feb-17/
Here's the link to Trump's interview with Dan Bongino the week of April 26, 2021.
https://sharylattkisson.com/2021/04/listen-donald-trump-interview-with-dan-bongino/