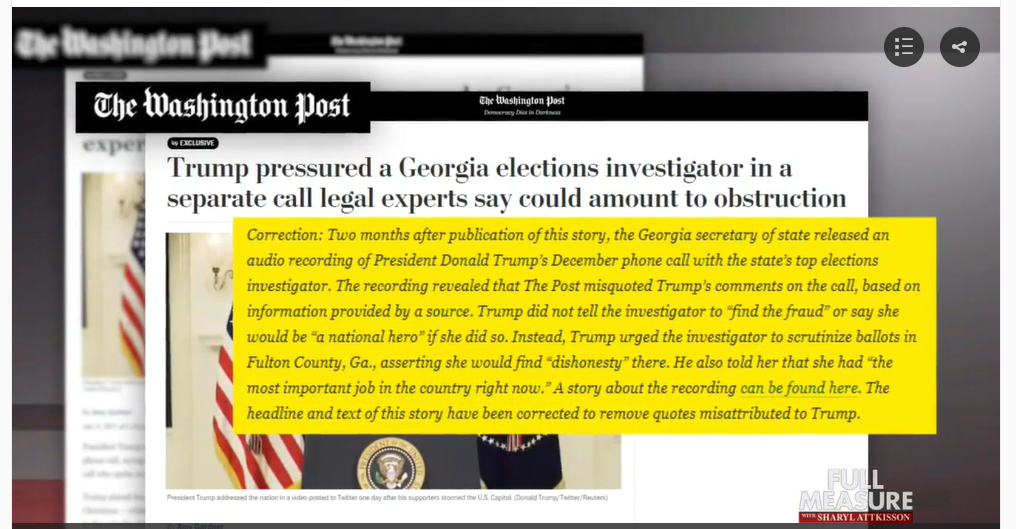 The following is a transcript of a report from "Full Measure with Sharyl Attkisson." Watch the video by clicking the link at the end of the page.
And finally, today, another major Media Mistake to add to the growing list.
This past week, The Washington Post corrected its bombshell exclusive from January. It falsely claimed President Trump had instructed a Georgia elections investigator to-- quote-- "find the fraud" and that she would "be a national hero" if she did. The Post issued a lengthy correction after a recording of the actual call, now released, proves Trump said none of that.
Sharyl (on-camera): The Washington Post appears more than two dozen times on my list of Media Mistakes in the Trump Era at my website, and also in my bestselling book: SLANTED, How the news media taught us to love censorship and hate journalism.
http://fullmeasure.news/news/shows/media-mistake