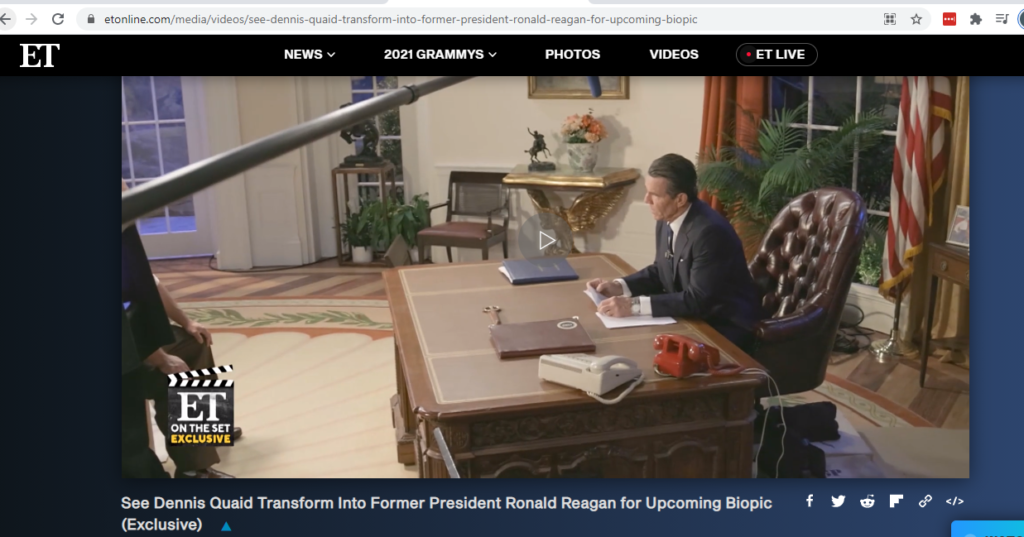 Dennis Quaid stars as Ronald Reagan in a film focusing on the life of the 40th President of the United States. The film is expected to be released in theatres in 2022, according to Entertainment Tonight.
Actress Penelope Ann Miller (Carlito's Way) plays opposite Quaid as First Lady Nancy Reagan.
The story is told through the voice of a KGB agent named Viktor, who is explaining the fall of the Soviet Union to a Russian leader.
The story was filmed in Oklahoma as well as at the Reagan's Rancho Del Cielo in Santa Barbara, California.
Click on the link below for Entertainment Tonight exclusive preview and video:
https://www.etonline.com/media/videos/see-dennis-quaid-transform-into-former-president-ronald-reagan-for-upcoming-biopic