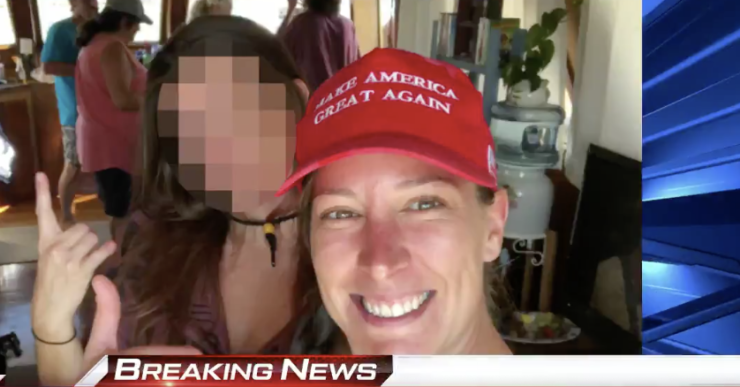 The Washington D.C. medical examiner recently released the cause of death for four of five people who died the day of the January 6 riots at the U.S. Capitol following a pro-Trump rally.
The death of Ashli Babbitt, an unarmed rioter who was shot as she tried to climb through a broken window, has been ruled a homicide. An examination concluded she died from a gunshot to her shoulder.
Authorities have kept a tight lid on details of any investigation into the shooting and, in what may be an unprecedented act of secrecy, have continued to keep the name of the shooter-- apparently a law enforcement official-- hidden.
Two other deaths that day are officially blamed on natural causes (heart disease). Another is deemed to be an accidental drug overdose.
Authorities are also being secretive about details surrounding the death of U.S. Capitol Police Officer Brian Sicknick.
The New York Times and other media falsely reported, early on, that he died because Trump supporters hit him on the head with a fire extinguisher. But almost immediately after his death, there were reports he had suffered a stroke.
Many weeks after the riots, two men were charged with spraying bear repellant on Sicknick, possibly-- say authorities--making him ill.
The medical examiner's office did not release a finding on Sicknick's cause of death.