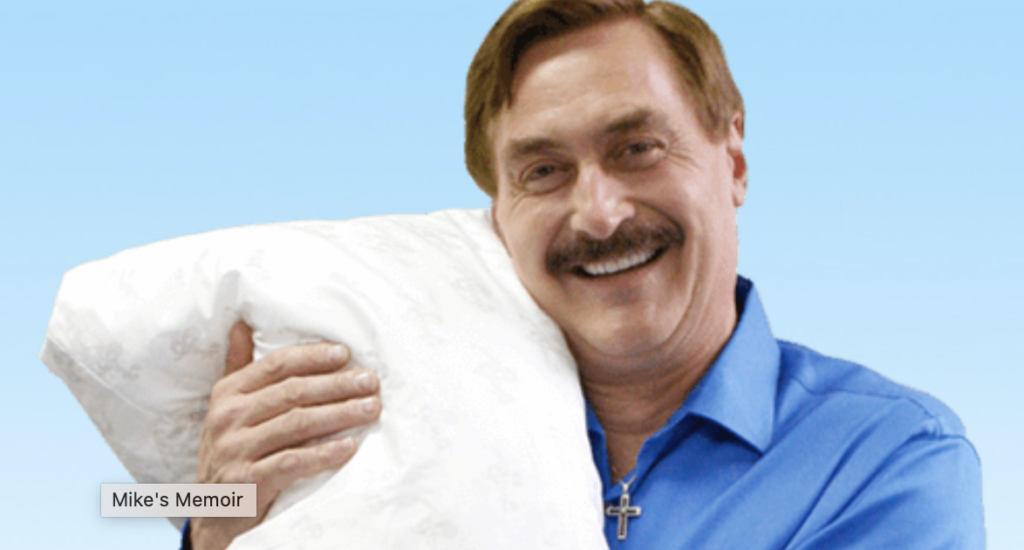 Updated: Mike Lindell has begun a new free speech platform "Frankspeech.com."
According to the Epoch Times, the CEO of "My Pillow" says his company is being punished for him being a supporter of President Trump.
The department store chain Kohl's and Bed Bath and Beyond reportedly plan to stop selling his products.
"My Pillow" products are primarily sold online at this link:
Earlier this year, a boycott of Goya foods, suggested by Alexandria Ocasio-Cortez backfired and resulted in a large spike in sales (1,000%) for the company, resulting in Goya naming AOC their "employee of the month."
AOC later claimed she never really called for a boycott.
Goya was under attack after CEO Bob Unanue joined other Hispanic business leaders at the White House for a business roundtable. He said, ""we're truly blessed at the same time to have a leader like President Trump, who is a builder." That caused AOC and others to target him in attacks. Unanue had previously been similarly supportive of President Obama.
Read the Epoch Times article about "My Pillow" below.
https://www.theepochtimes.com/my-pillow-ceo-says-bed-bath-and-beyond-kohls-to-stop-selling-his-products_3662460.html
The week of February 1, Lindell was interviewed on Newsmax, but was not allowed to talk about his beliefs and the evidence he said he'd amassed regarding election fraud. Watch the clip here.
On February 5, YouTube censored Lindell's two hour documentary entitled "Absolute Proof" about election fraud. In the interest of people being able to access and consider information of their choice, do their own research, and draw their own conclusions, here is a link to the documentary: