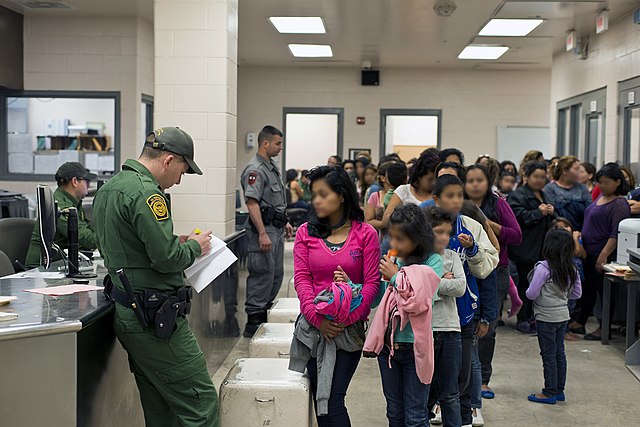 The Biden Administration is offering federal workers four months' paid leave to help care for children who illegally crossed into the U.S. from Mexico. That's according to a report in LawOfficer.com.
The Department of Health and Human Services recently emailed federal workers asking for help with Unaccompanied Alien Children (UAC), says the report.
The administration is trying to cope with the unprecedented surge of unaccompanied minors entering the U.S. this year through the southern border, estimated to reach 35,000 by June, according to the story.
Texas Governor Greg Abbott reportedly said the Freeman Coliseum in San Antonio Texas, acting as an intake center for the minors, is a "health and safety nightmare".
The Biden administration is now presiding over the abuse of children. To end this abuse, the Biden administration must immediately shut down this facility.

Governor Greg Abbott (R-Texas)
The administration says it currently has "no basis" to shut down the San Antonio Coliseum but will investigate Gov. Abbott's allegations, according the story.
No mention is made of how to cope with the federal workers' loss of productivity if they take up the administration's offer of paid leave to care for the children.
https://www.lawofficer.com/biden-administration-offers-four-month-paid-leave-to-federal-employees-who-take-in-migrant-children/