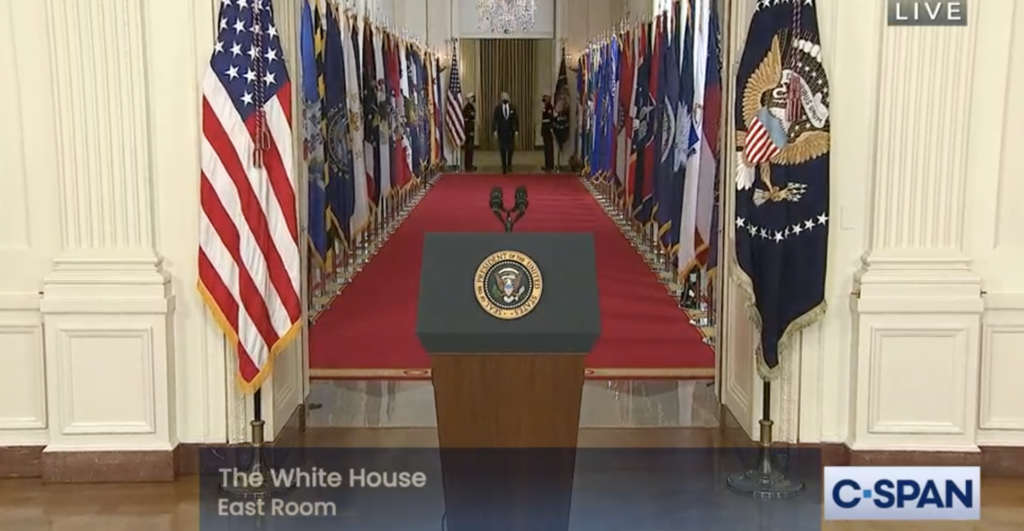 51% Biden April 26, 2017
46% Trump April 26, 2017
59% Trump Jan. 26 2017
48% Biden Jan. 26 2020
55% Trump Feb. 16, 2017
53% Biden Feb. 16, 2020
53% Trump March 3, 2017
50% Biden March 3, 2017
The comparisons are not "head to head" i.e. measuring current popularity between the politicians. Instead, they measure popularity at the same point in each man's presidency.
The overall trend reflects that President Trump was routinely more popular in his first weeks in office than Biden was.
But since mid-March, Biden's numbers have generally bested Trump's at the same point in his presidency, when Trump faced a ceaseless barrage of attacks in the media, many of them containing false information, regarding alleged Russia collusion and other controversies.
Read more here:
https://www.rasmussenreports.com/public_content/politics/political_updates/prez_track_april26