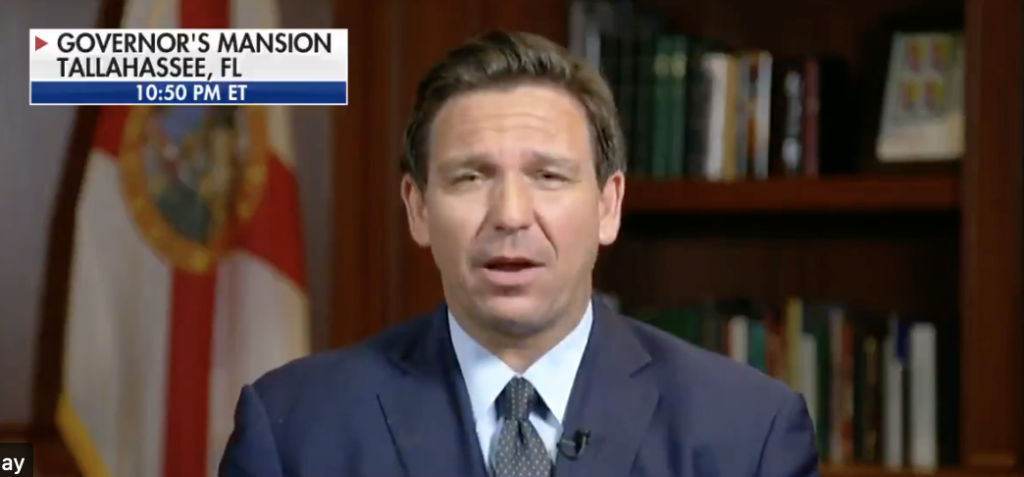 Florida Gov. Ron DeSantis says he will parson anybody living in the state who was arrested for violating Covid-19 restrictions.
The governor tweeted out his intentions.
"Floridians should not be penalized for rejecting the overreach of local authorities through unnecessary mask mandates," tweeted DeSantis.
https://twitter.com/GovRonDeSantis/status/1392843937660952580?s=20
He also referred to the case of Mike and Jillian Carnevale. The couple was arrested for not requiring masks in their gym.
"As soon as I heard that Mike and Jillian Carnevale were facing criminal penalties, like possible jail time, for not requiring masks at their gym, I stepped in to shield them from this local government overreach," DeSantis tweeted.
Trial had been set in the Carnevale case for next week.