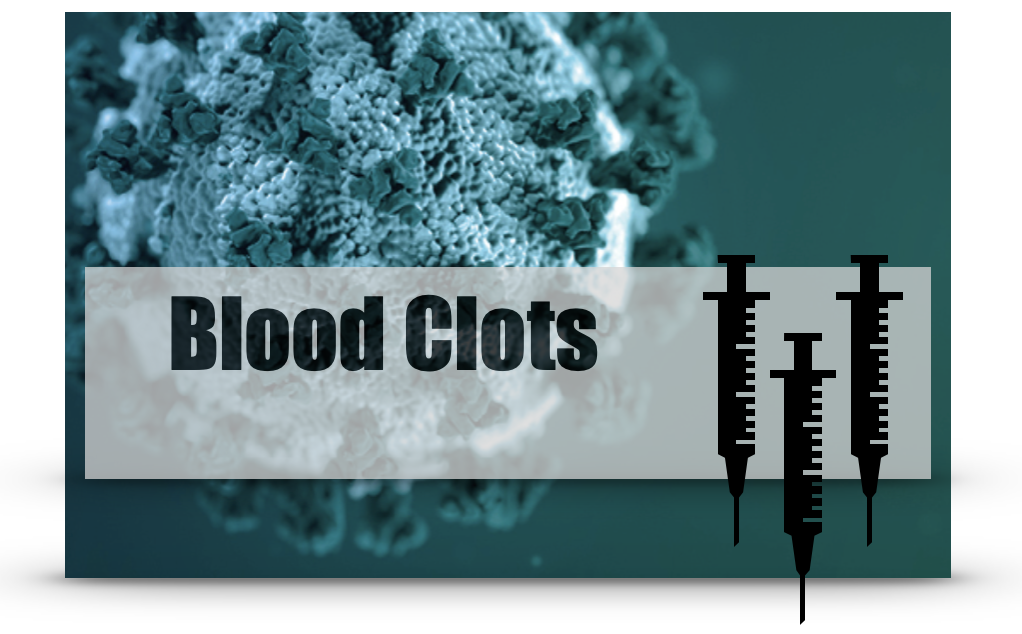 AstraZeneca Covid-19 is not approved in the U.S.
A new study in Europe shows a concerning incidence of a serious brain blood clots, CVST, following AstraZeneca's shot.
Initially, the blood clots were thought to occur about 3 or 4 in a million. The study estimates the true occurrence is closer to 25 in a million (1 in 40,000).
Scientists say the true number of adverse events is assumed to be much higher than the number reported since it's assumed that most events are not properly diagnosed and reported.
Johnson and Johnson's Covid-19 vaccine recently added a new warning about heightened risk of blood disorders.
The following are excerpts from Medscape News
A new study that systematically monitored rates of vascular and thromboembolic events in people receiving the AstraZeneca COVID-19 vaccine has found it to be associated with a rate of cerebral venous sinus thrombosis (CVST) of 1 in 40,000.
Using national health records, the researchers identified rates of arterial and venous events in a cohort of 282,572 people aged 18-65 years within 28 days of receiving a first dose of the AstraZeneca vaccine in Denmark and Norway from February 2021 through to March 11, 2021 and compared these with expected rates in the general population of the same age and sex.
Results showed seven cases of CVST in the vaccinated cohort.
"If we monitored this number of people in this age range over 28 days, we would expect to see 0.3 cases of CVST. We found a rate 20 times higher than that, which translates to 1 excess case in every 40,000 people vaccinated."

"Early on, we thought [cerebral venous sinus thrombosis or CVST] was a very rare occurrence — with figures of 3 or 4 in a million being reported, but now it looks like our estimate of 1 in 40,000 is more realistic."

Anton Pottegård, PhD, Study author
Read the study in the British Medical Journal here.

Pottegård explained that spontaneous reporting systems are useful to find a signal of an adverse event, but they are not reliable for an accurate risk quantification as the adverse events are often underreported and there are usually delays in events being reported. "Our estimate will be more reliable as we are systematically collecting data on this," he said.