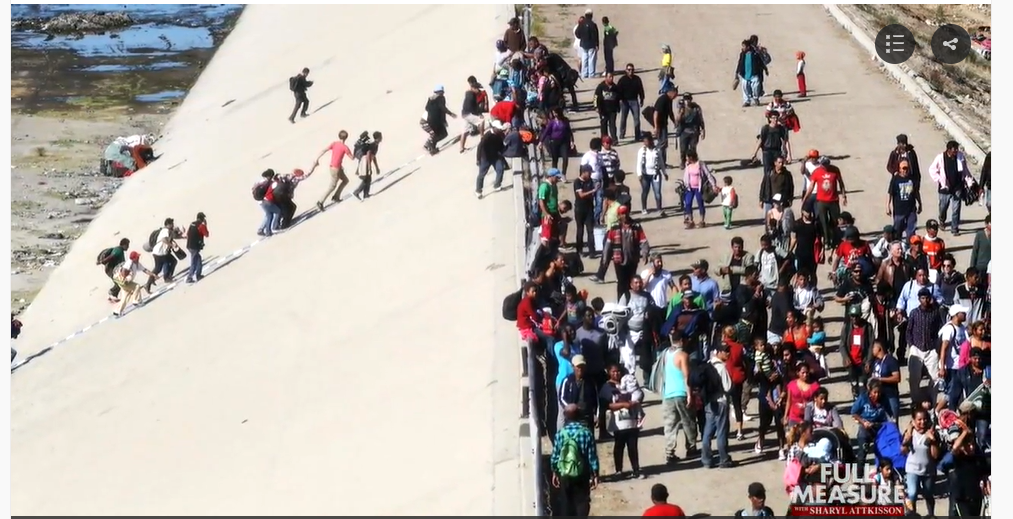 For all the news coverage focusing on unaccompanied minors crossing into the U.S. illegally and being allowed to stay, the numbers are far and away eclipsed by the number of single adults crossing the border unlawfully and encountering border agents.
By the end of May, the number of border agent encounters with illegal immigrants along the Southern border was nearing one million for the fiscal year at 929,868. Single adults accounted for more than 70% or 659,749 of the total.
The additional number who do not turn themselves in, or who get away, is unknown.
The spike has occurred primarily since President Biden was elected. He has insisted he inherited a mess at the border from President Trump. However, the numbers of illegal crossings under Trump was on a downward trend. That coincided with several factors including more miles of border wall construction completed after the Trump administration finally succeeded in winning a host of legal challenges launched by Democrats to stop the wall and stricter border enforcement; the Trump administration instituting a "Remain in Mexico" policy forcing those seeking asylum to wait for their court date in Mexico; and the Trump administration invoking an emergency policy during the Covid-19 restrictions that allowed agents to turn back many illegal immigrants without processing.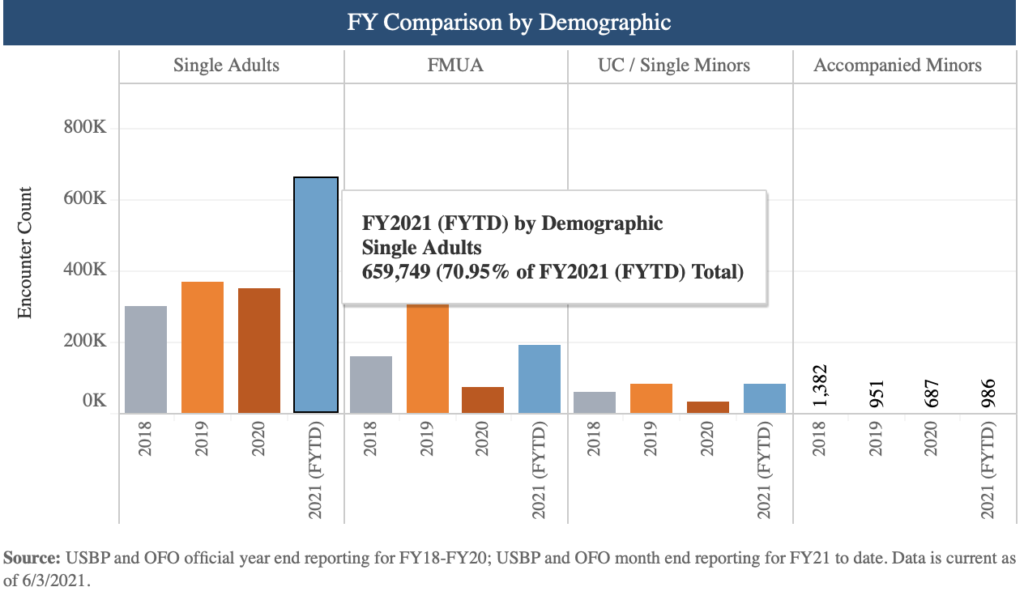 As soon as Biden took office, he ordered an immediate halt to wall construction. When contractors left their jobs overnight, it left giant, unguarded gaps in the wall. Biden also lifted the Remain in Mexico policy.
Neither Biden nor Vice President Kamala Harris has visited the Southern border since taking office. They have indicated they do not think there is a crisis at the border or, if there is one, it is Trump's fault.
Harris has repeatedly stated that she will visit the border at some point. She is seen as Biden's point woman on the border, although the administration has clarified that her assignment has more to do with dealing with Central American countries than with the actual Southern border.
Border officials say Mexican drug cartels, which control and get paid for nearly every illegal crossing, have schemed to flood the border with people turning themselves in to agents in hopes of staying in the U.S. Then, say officials, the cartels exploit the chaos and distracted border agents to run drugs and humans across the border in other sections, often unchallenged.
According to The Washington Post, a growing share of illegal immigrants are from nations outside Central America and Mexico, and illegal crossings have reached a new 20-year high.
The blue line below shows the number of "land border encounters" with border officials in 2021 compared to prior recent years.