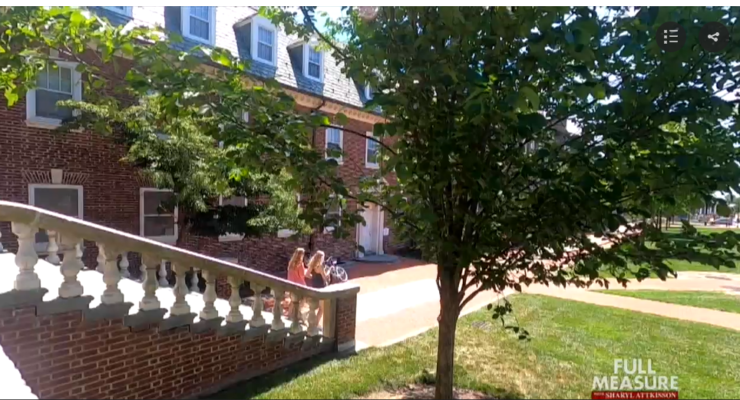 In unrelated cases, two appeals courts have ruled in favor of male students accusing their universities of anti-male bias in sexual assault probes.
The courts determined the students' lawsuits against their respective colleges should be allowed to proceed. Lower courts had thrown out the cases.
The universities involved argued that if any bias against the men existed, it was because they were accused of sexual assault, not because they are male.
Sexual assault investigations on campus are required under Title IX, a federal law that was originally passed in 1972. It requires federally-funded colleges and universities to investigate allegations of sexual misconduct.
Forty-eight years later, advocates say sexual assault on campus remains common and often unreported and the systems designed under Title IX broken.
A survey of 33 large universities published last year found one in four women said they were sexually assaulted as students. Fewer than one in three said they filed a report or sought help from their schools.
But there's also growing concern over fairness to the accused. The Obama administration issued broad guidance that lowered the standards to decide guilt in campus sexual misconduct cases. A flurry of lawsuits filed by young men claimed their rights were violated.
Click here to view a Full Measure report about changes in Title IX campus investigations.
In both recent cases, the accused filed lawsuits against the universities they attended for "anti-male bias" during sexual assault investigations and disciplinary proceedings.
In one case, the Eighth Circuit Court of Appeals ruled that it is plausible that black male football players accused of sexual assault at the University of Minnesota were victims of gender discrimination.
In the other case, the Tenth Circuit Court of Appeals said that a reasonable jury could find that the male student's gender was a motivating factor in the university's decision to expel him.
Both appeals courts say the question of whether the accused were discriminated against because they were male is a question that should be presented to a jury, and the courts ordered the lower courts to allow the discrimination cases to proceed.
Read the appeals decisions here and here.