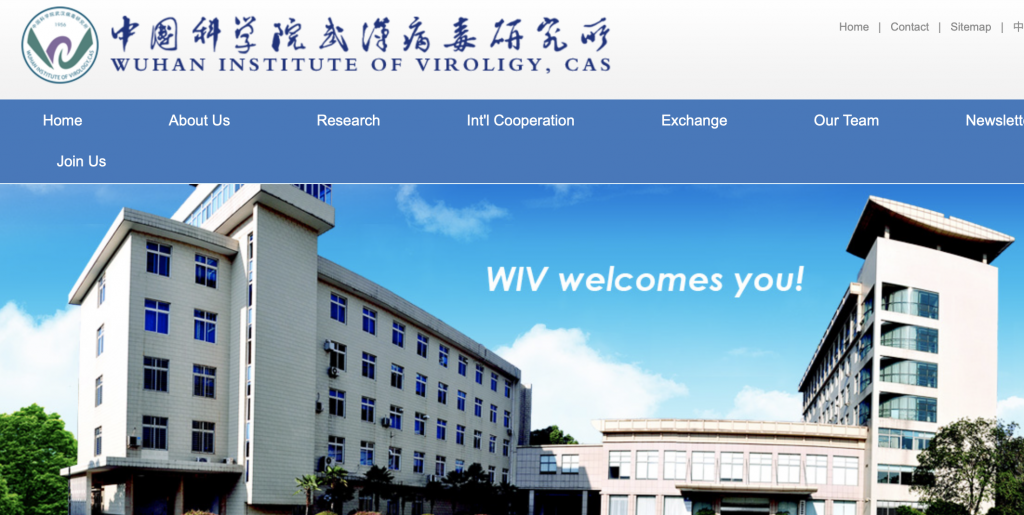 The lead Republicans on the House Committees on Oversight and Judiciary, Reps. James Comer (R-Ky.), and Jim Jordan (R-Ohio), have announced a probe into a National Institutes of Health (NIH) grant.
The grant of taxpayer money was awarded to a nonprofit called "EcoHealth Alliance," which then awarded U.S. taxpayer funds to the Wuhan Institute of Virology (WIV) in China to study bat coronaviruses.
As reported here, other U.S. taxpayer money was sent directly from NIH to research with Wuhan lab scientists, including controversial "Gain of Function" studies.
The Comer and Jordan letter is directed to Dr. Anthony Fauci, Director of the National Institute of Allergy and Infectious Diseases (NIAID) and Dr. Francis Collins, Director of NIH. It appears in full below: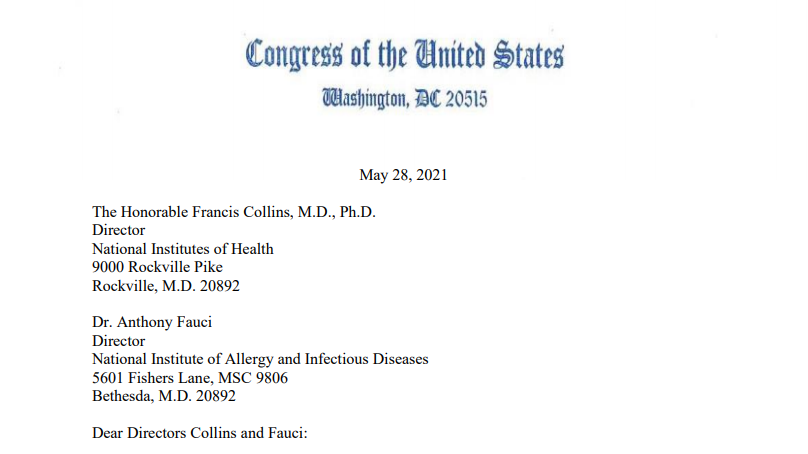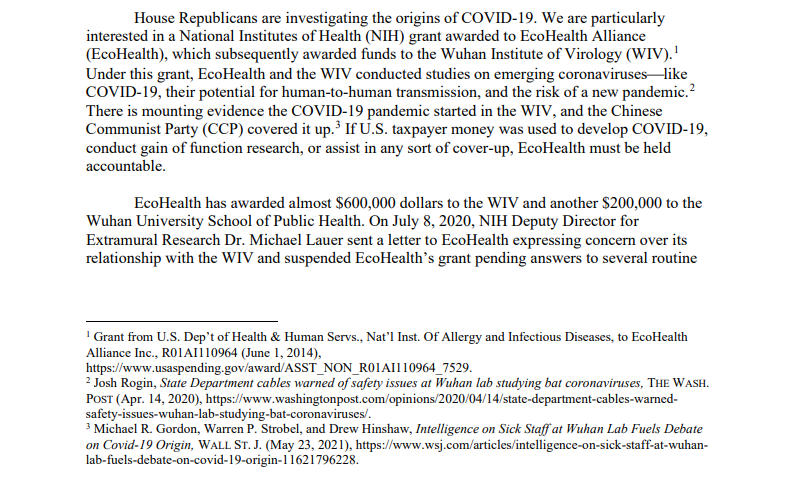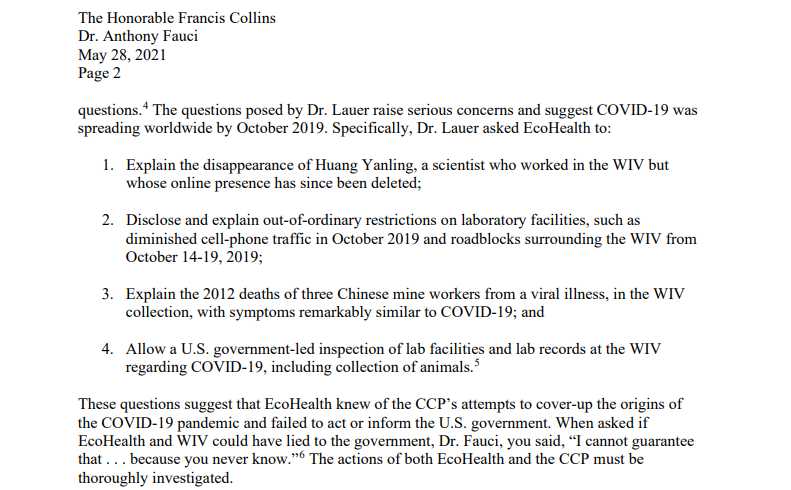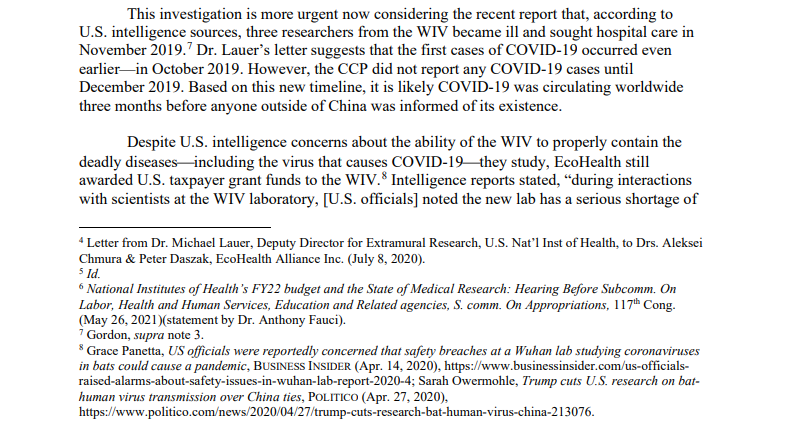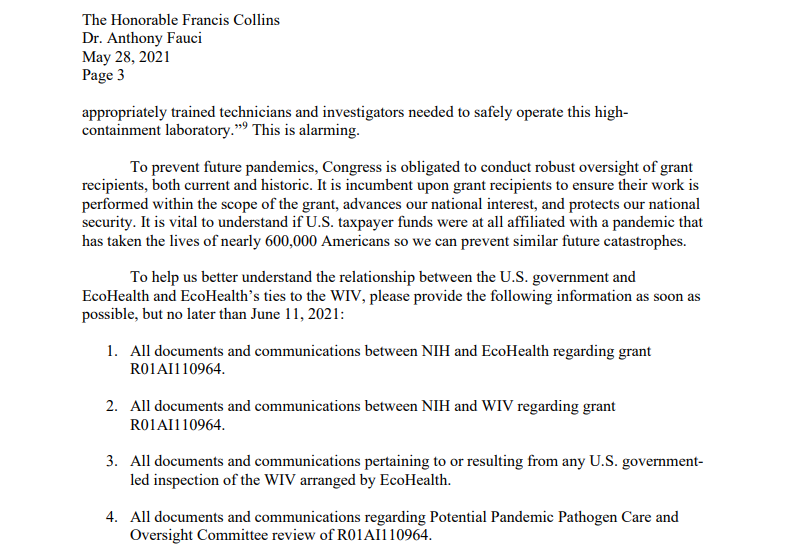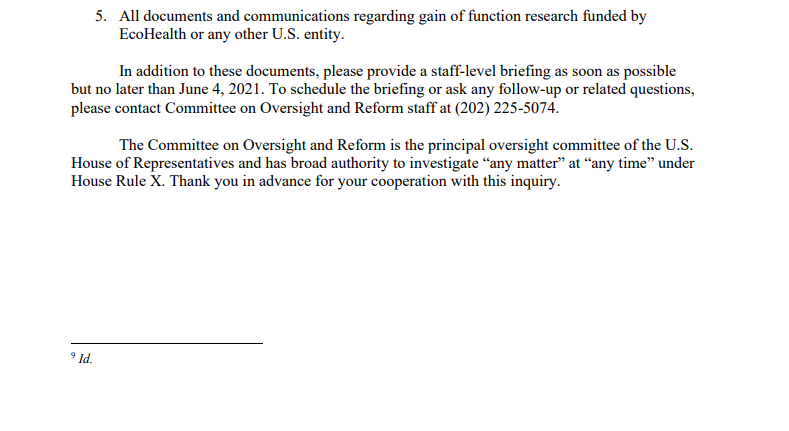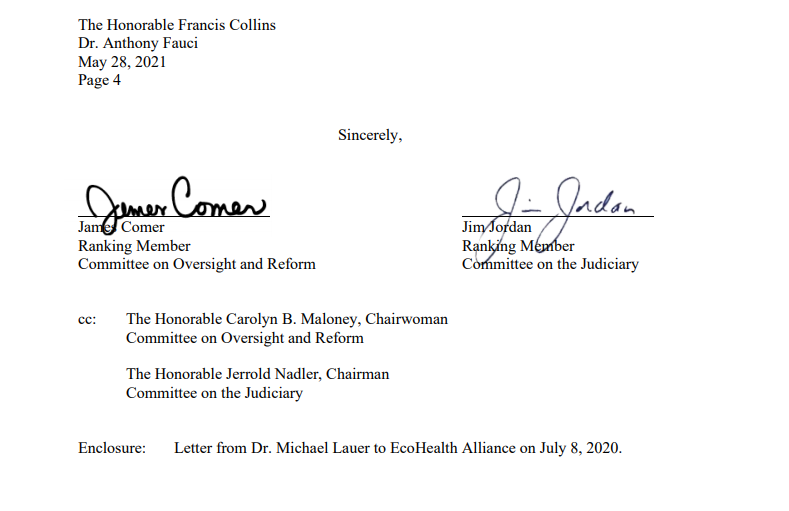 Fight government overreach. Support free speech and free press. Donate to Attkisson v. DOJ here.