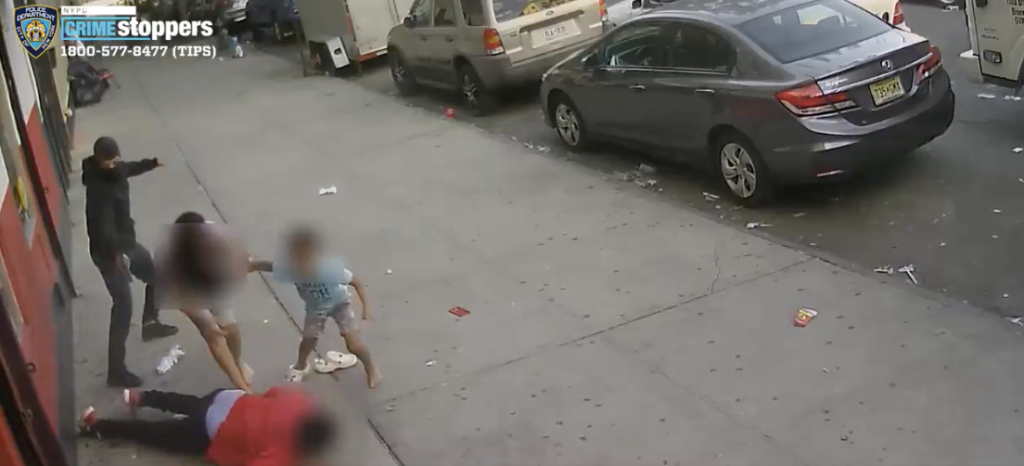 A shocking video released by the New York Police Department shows just how dangerous it is to walk down the street in some American cities.
In the video, a man in a red shirt is seen running on the sidewalk in the Bronx, apparently running away from somebody. Two children, a five-year-old boy and a ten-year-old girl, happen to be on the sidewalk and try to dodge the danger when the man runs into them, knocks them over and falls down himself.
A masked gunman is then seen entering the picture. He begins shooting at the man in the red shirt, even as the man is tangled up in the innocent children.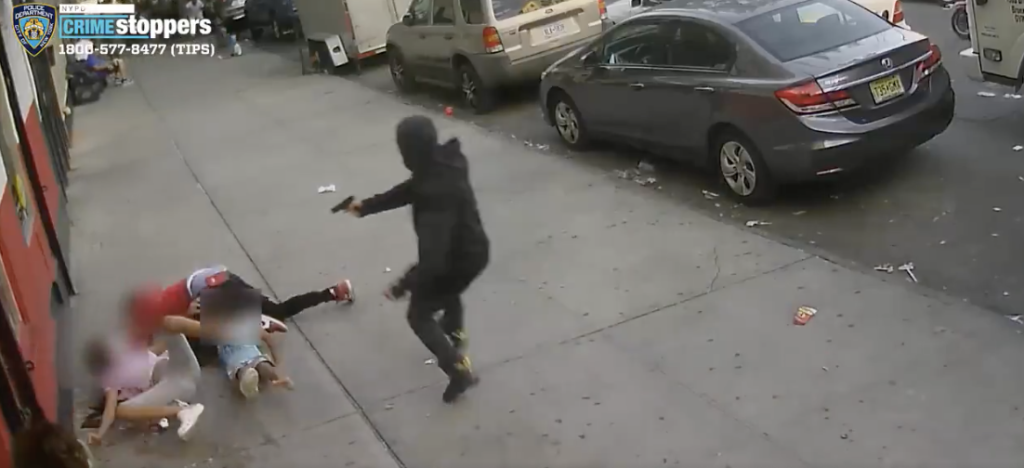 The older child tries to protect the younger child by pulling him back to the ground when he gets up to run.
Police say the man in the red shirt is 24-years old and was shot in the back and both legs.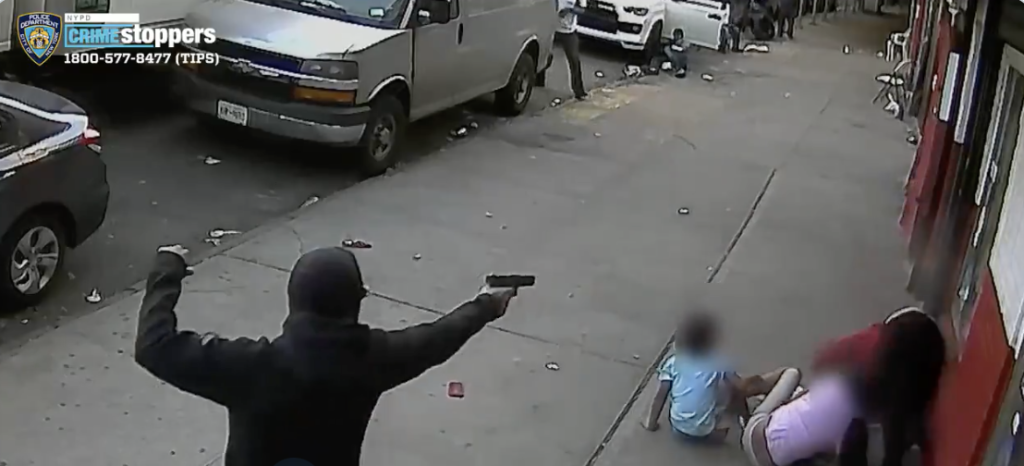 https://twitter.com/PIX11News/status/1405928349311057922?s=20
Read more at Pix11 News:
https://pix11.com/news/video-bronx-sidewalk-shooting-children-nearly-struck-video/