To learn about more censored people and topics, click the CENSORED tab at the top of this page.
Right Side Broadcasting Network reports getting banned from broadcasting on YouTube for seven days, shortly before the Trump rally in Sarasota, Florida that the network planned to broadcast.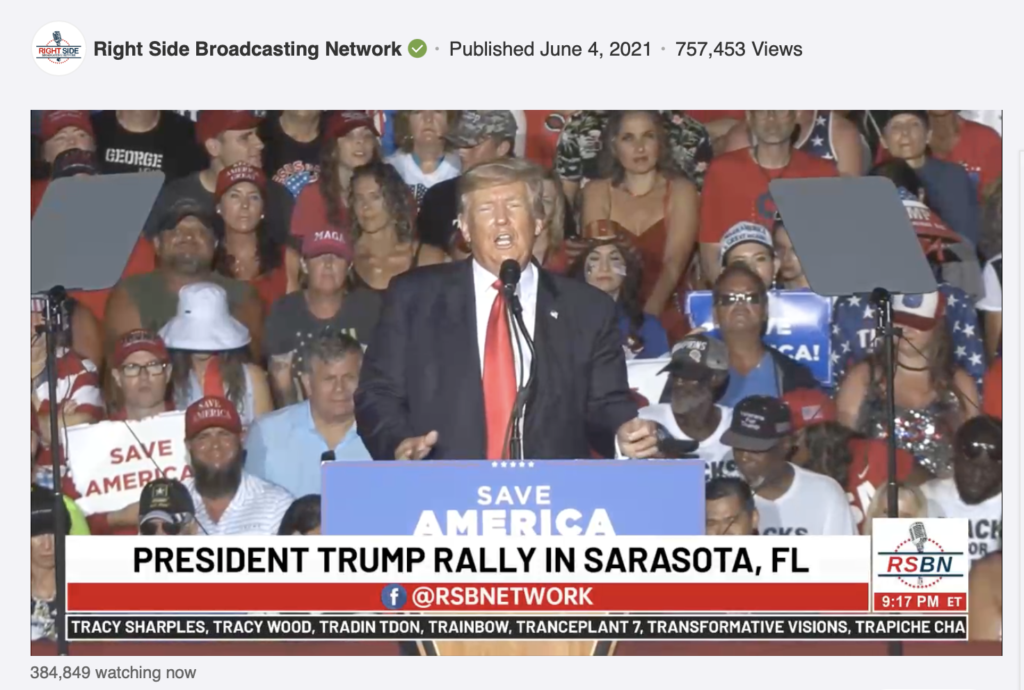 See Right Side Broadcasting's Rumble video channel here.
According to reports, YouTube, owned by Google, also deleted popular videos of Trump events, such as his big rally in Ohio in June.
According to YouTube, the videos violated its "Community Guidelines" of "spam, deceptive practices and scams" for mentioning election fraud.
Democrats say claims of an unfair process are debunked conspiracy theories. Trump supporters say there's hard evidence of problems in the 2020 election. Multiple claims of mischief, unfairness, and fraud are under examination in key states.