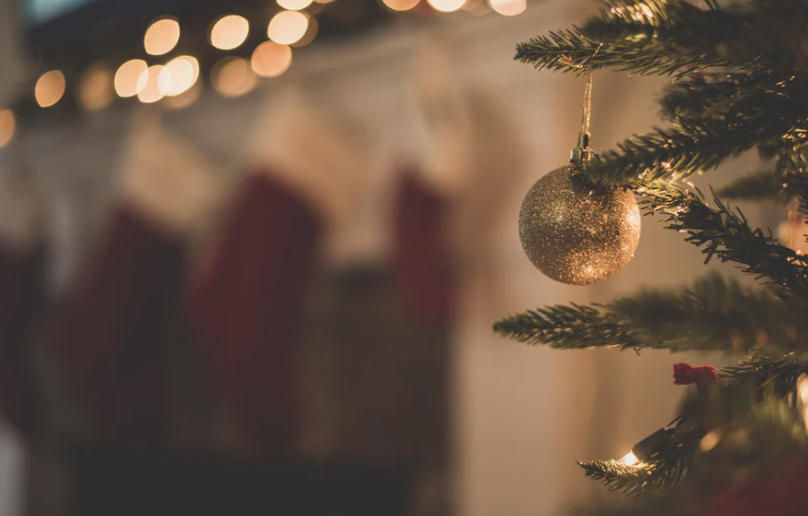 So much taxpayer money was handed out as part of the emergency "American Rescue Plan," agencies and communities are scrambling to figure out ways to spend it all.
In some cases the spending of the $1.9 trillion ($1,900,000,000,000) has little to do with Covid-19. In other cases, it expands government bureaucracy and rewards its bureaucrats over citizens.
CDC has just announced a massive spending effort with money from the American Rescue Plan that includes spending $400,000,000 tax dollars to support "recruitment, training, and development or a new generation of public health leaders" in partnership with another federal agency: AmeriCorps.
Many communities have been convinced to use taxpayer funds to pay people to quickly get Covid-19 vaccines. (No rewards are offered to those who have acquired natural immunity after Covid infection that, according to a growing body of studies, surpasses that of the vaccines.)
Nearly every state has adopted vaccine incentive programs. See the list here.
Even though studies are showing natural immunity after infection is proving to be far superior than protection provided by the vaccines, no state has adopted provisions to help people learn if they have natural immunity and, therefore, do not need to incur the federal taxpayer the expense of vaccinations, or the risk of adverse events.
According to virologists, people may be immune to Covid-19 even if they do not test positive for antibodies. That's because they say people who fought off Covid-19 naturally with few or no symptoms may not develop antibodies, or antibodies may not be measurable at the time of the test.
In New Jersey, officials offered a program called "Shot and a Beer." Any New Jerseyan who got his first vaccine dose in the month of May and took their vaccination card to a participating brewery received a free beer, courtesy of the participating brewery.
In Alachua County, Florida, county officials have voted to approve a plan to use American Rescue Plan give anybody $25 for each shot they get in September, including a third booster (which is not yet approved for the general public).
Alachua County officials say they don't have enough cash to offer the benefit to residents who already got their vaccines.
However, county officials voted to giving themselves much more generous benefits than they're offering the residents they work for.
First, unlike benefits offered to residents, they are rewarding themselves if they've already been vaccinated. Alachua County employees who are already fully-vaccinated will receive $500.
In addition, county employees who get vaccinated now will get $250 in gift cards per shot, or a $500 payment for the Johnson & Johnson shot. The $500 payments are twenty times what they are offering residents.
Alachua County employees will also receive a $10 per month reduction in insurance premium payment for every family member vaccinated.
A county employee who has a vaccinated family of five will get a $50 monthly reduction in insurance costs, or $600 a year, in addition to the $500 payments.
Alachua County's plan to reward employees who are already vaccinated is a questionable use of taxpayer money, according to some analysts. The criteria for using American Rescue Plan funds are for programs to "motivate [local government employees] to get vaccinated sooner than they otherwise would have" or for programs that are "reasonably expected to increase the number of people who choose to get vaccinated."
Even if Alachua's County program wording is carefully crafted, it would not seem to meet the spirit or intention of the funding.
Not all incentives benefit government workers.
In Maryland, teens could win a $50,000 scholarship if they get vaccinated. According to CDC, teens and other young people are at increased risk of some serious illnesses after Covid-19 vaccine.
For example, of June of 2021, CDC said that more than 1,200 cases of heart inflammation (myocarditis or pericarditis) in young people had been reported after Pfizer and Moderna Covid-19 vaccination. According to CDC, "Reported cases have occurred predominantly in male adolescents and young adults 16 years of age and older." However, the agency still recommends the vaccines for young people.
The vaccine incentives come at a time when studies show vaccine effectiveness is waning.
In July, Israel health officials reported that the Pfizer vaccine was just 39% effectiveness and falling. In that country, for a time, more vaccinated people than unvaccinated people were hospitalized for Covid-19.
A CDC study of cases in Massachusetts found the vast majority of infections were in fully vaccinated people and four out of five hospitalizations were in the vaccinated.
However, CDC says in general it's still believed that vaccinated people are less likely to have severe disease and die than those who are unvaccinated and have not had Covid.
The best position to be in of all, according to scientists, is to have fought off Covid, in which case immunity appears to be stronger and longer lasting than that conferred by vaccines.