"Full Measure with Sharyl Attkisson" kicks off Season 7 on Sun. Sept. 12 with an original investigation into the border crisis
Also: Donald Trump's first broadcast TV interview since he left office

Full Measure's Sharyl Attkisson is just back from the U.S.-Mexico border in Texas where she and the Full Measure crew were the first national TV reporters to witness, alongside Border Patrol, the record-setting illegal immigration numbers announced by the Biden Administration.
"I can tell you that whatever system is now in place, it's not working. It's truly not working," Laredo, Texas mayor Pete Saenz tells Attkisson. "Something's got to be done now, this can't, this is not sustainable. It's unacceptable."
Full Measure also documents the dangerous uptick in Covid-19 cases crossing the border. That's led to local officials opening an emergency tent city near the border in Mission, Texas to test the thousands of illegal border crossers released in that area every day, and to try to voluntarily isolate the ones who have Covid.
Attkisson asked one charity leader how many people were there just days after it opened.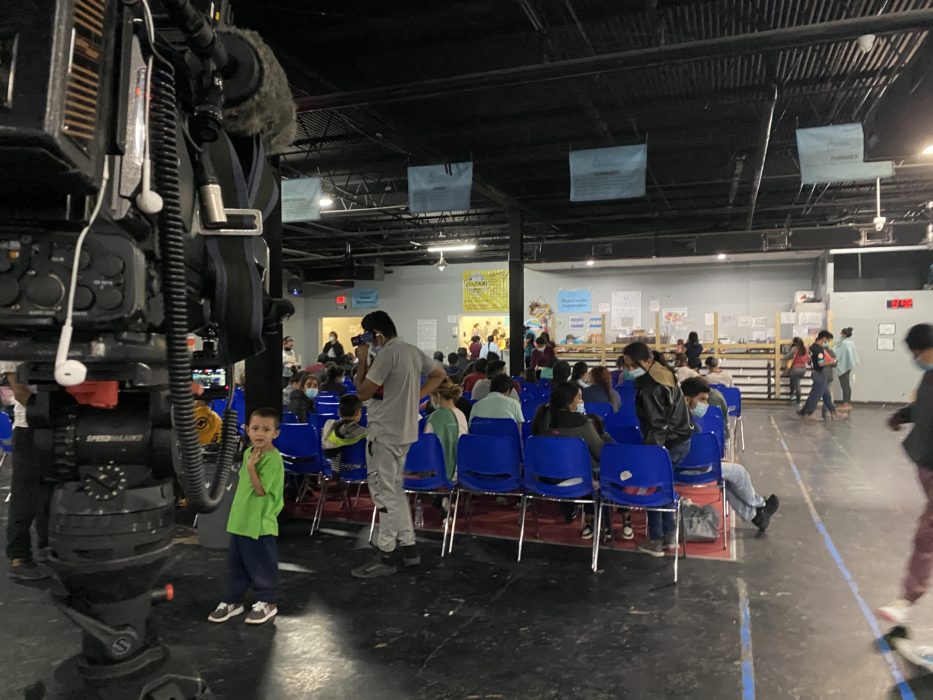 "Right now it has already gone to 1,300 plus," said the official. "Yeah, it's growing really quickly."

SNEAK PREVIEW OF BORDER INVESTIGATION VIDEO HERE
Full Measure will also air the first broadcast TV interview with Donald Trump since he left office.
He'll talk about Afghanistan, Covid-19, tweeting, and what he might have done differently if he'd known then what he knows now.

Full Measure is fed to 43 million U.S. Sinclair Broadcasting TV households on Sundays. It can also be seen live or replays on our app: STIRR. And it livestreams at 10:30a EST at www.FullMeasure.news with replays there anytime.

SNEAK PREVIEW OF TRUMP INTERVIEW VIDEO HERE

Transcript of Border Investigation Preview:

Border Patrol never closes, sleeps or stops… and the Rio Grande Valley sector is the busiest in America during a record-setting year. Making matters far worse than ever before: the pandemic. Just before our visit, one in five illegal border crossers in some groups were reportedly infected with Covid-19. 
Mayor Pete Saenz says Laredo got inundated by the release of hundreds of immigrants a day. The city is suing the Biden administration to try to stop it.
4:40ish: Saenz: So they actually transport these migrants, a few blocks from their border patrol station, which is convenient for everyone. And they drop them off. And then as soon as they drop them off…they quickly board the buses. These are air-conditioned buses. And as soon as a bus is filled, then we're transporting them. Primarily we began with Dallas and Austin and Houston.//
Sharyl: Wait wait, let me get this straight. [00:05:30] They're coming in to the McAllen area. They're being bused or taken here to Laredo. And then you are busing or taking them to Austin, Dallas and Houston?
Pete Saenz: Correct. At a cost of between $8,000 to $10,000 a day, mind you./
Just before our arrival, local officials closed off a public park near the border eight miles away…and set up a tent city to test immigrants and try to isolate the ones with Covid. 
Sharyl: Do you know about how many people are there?
Norma Pimentel: Right now it has already gone to 1,300 plus. Yeah, it's growing really quickly.
Pimentel says the families at the McAllen center are negative for Covid. Here, they connect with family members already in the U.S.… and are sent on their way to destinations across America.
Norma Pimentel: I would say we process close to between 6,000 to maybe a little bit more in one week.
Sharyl: 6,000 a week?
Norma Pimentel: Maybe more.

WHAT'S FULL MEASURE?

Full Measure is a Sunday morning original news television program hosted by five time Emmy award winning investigative correspondent Sharyl Attkisson and produced by a team of seasons journalists who have worked at networks including CNN, ABC, PBS and CBS.Full Measure feeds to 43 million US households each Sunday on ABC, CBS, NBC, Fox, Telemundo and CW stations.
Here's how to watch on TV, online (live or replay) and on demand: https://sharylattkisson.com/full_measure_station-list/
The website is FullMeasure.news.We specialize in underreported or off-narrative issues and views and often focus on government and corporate fraud and abuse, whistleblowers, national security, taxpayer spending, Follow the Money, and explaining in clear terms complex stories and issues.